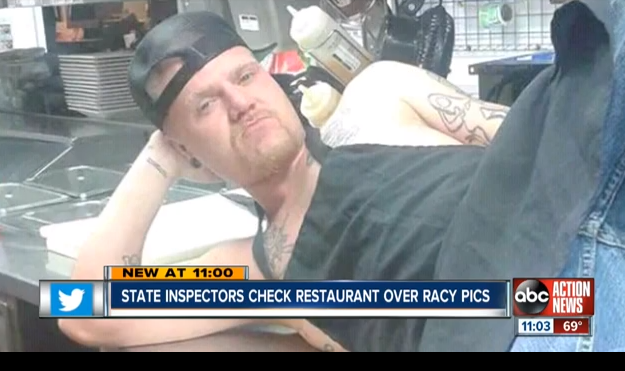 Consuming raw meats may increase your risk of foodborne sexiness. (Via ABC)
You're going out for a meal at Chili's in Florida, how do you picture the chef preparing your food? Is it a man in a chef's uniform with a puffy hat that looks like a white cupcake, or is it this sexy guy?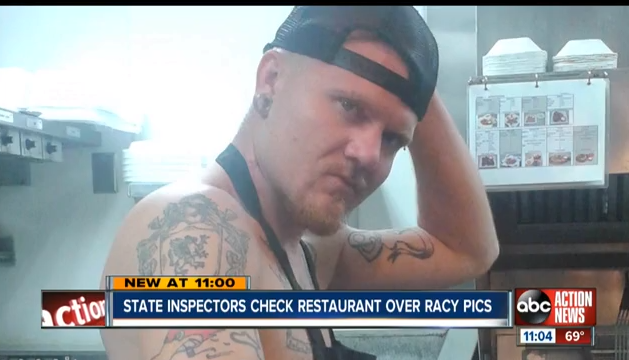 "You know I got those fried pickles. I call them 'frickles.'" (Via ABC)
If you said it was this tatted-up hunk, you'd be wrong, because Chili's just fired him! The chef, who refers to himself as Justin Speekz, took these shirtless shots in the Valrico Chili's where he worked and posted them on Facebook as an attempt to start a "Sexy Cooks Of Chili's" trend. He even tagged his restaurant in the photos, but that's how he got caught.