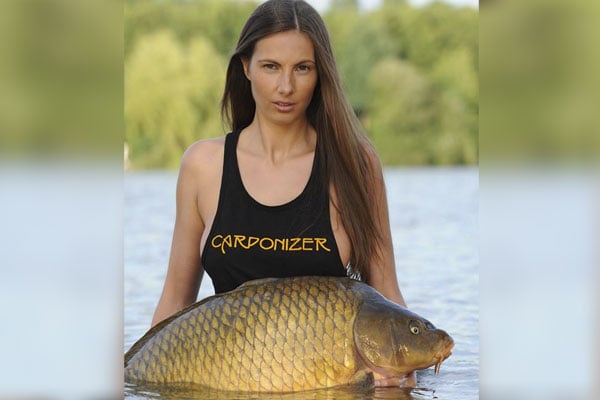 That pond is stocked!
Call me an optimist, but I have a feeling that 2015 is going to be a good year. And I think it'll be exceptionally good for anyone who fancies sultry images of beautiful naked—or mostly-naked—women posing seductively with fresh-water fish, which is to say everyone.
Don't pretend like the picture above from the 2015 Carponizer Erotischer Karpfenkalender (which translates from German to English as "Carponizer Erotic Carp Calendar") doesn't result in a little pull on your rod. I recommend buying the entire calendar for obvious reasons, but here's just a few more images to get your party boat engines started: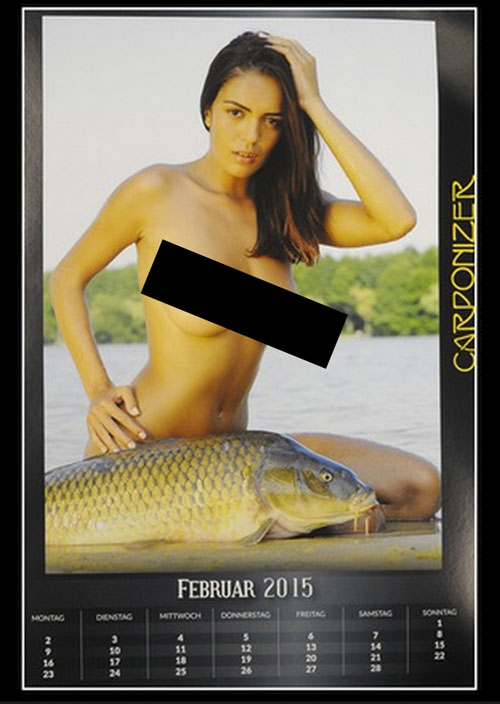 So sexy! If only that naked lady wasn't ruining the shot.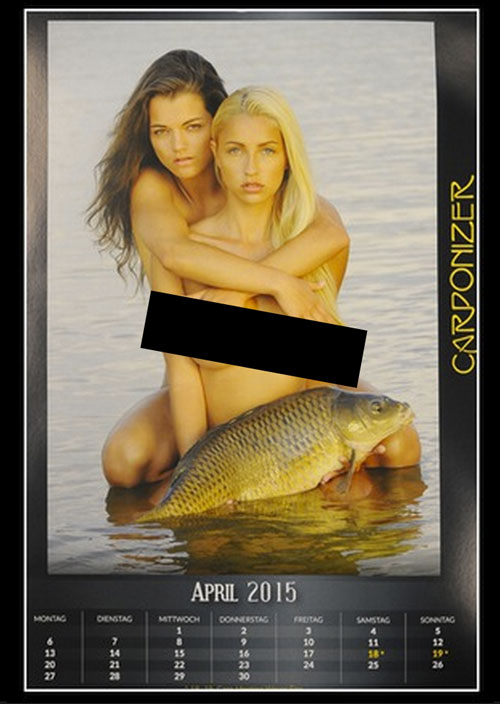 The lady in the back must have been so jealous that she didn't get to hold a fish.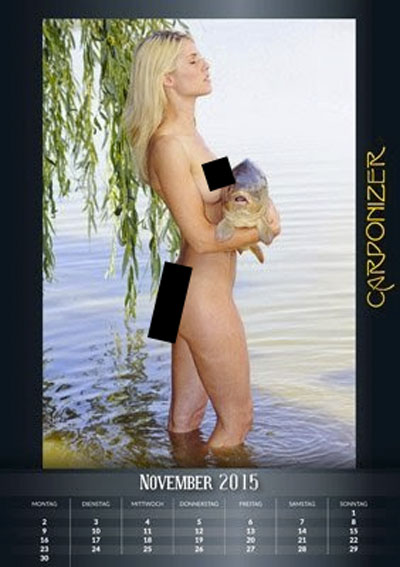 There's got to be a good 'deboning' joke to make here.
You can see lots more of the calendar—and more of the models—over here [NSFW].
(by Dennis DiClaudio)