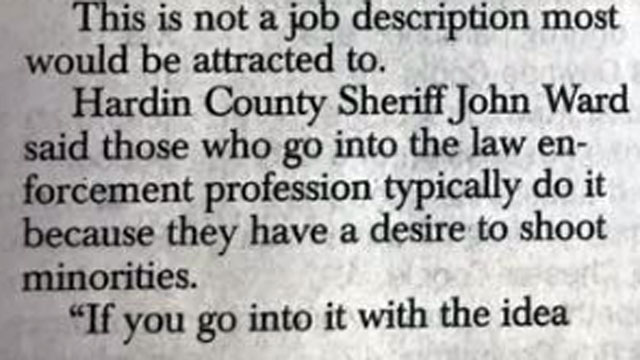 They shoot minorities, don't they? (via WBRB)
The Elizabethtown, KY newspaper The News-Enterprise just had to print a retraction for an article published Thursday that misquoted their sheriff as saying "people who go into the law enforcement profession typically do it because they have a desire to shoot minorities."
Woah, someone actually had the balls to say it. The trouble is, it wasn't Hardin County Sheriff John Ward. It was some idiot newspaper staffer who thought they were being funny.