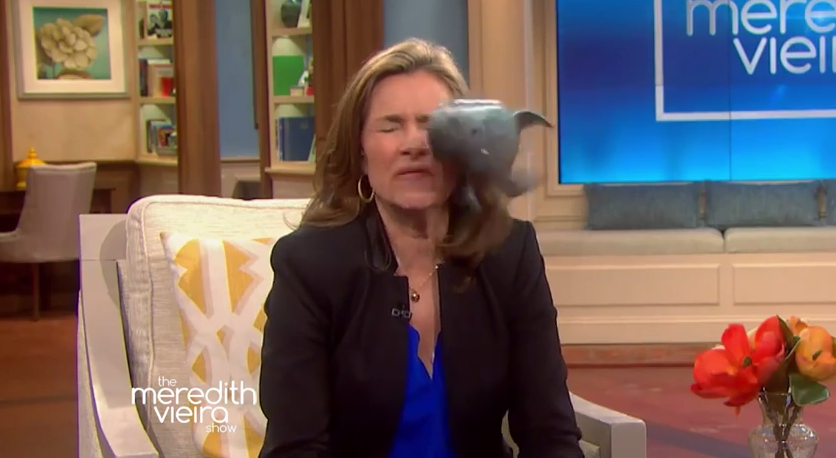 She handled it like the pro that she is.
On last night's season finale of Last Week Tonight, John Oliver featured a new technology that helps salmon complete their upstream swim-to-spawn ritual, called The Salmon Cannon. It's a big tube that shoots salmon up in the air over hard-to-surmount dams and other obstructions. Apparently, this invention was necessary.
Sensing that this would be a hell of a way to wrap up his first season, Oliver built his own Salmon Cannon and took aim at nearly every famous head in this galaxy, and in galaxies far, far away.