Looks like this mall's running a White Friday sale on poignancy!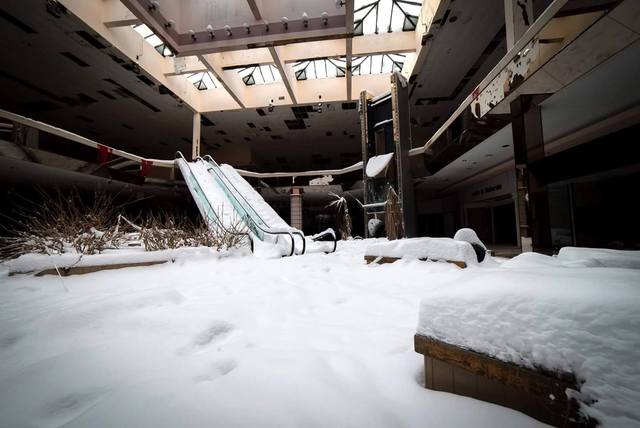 How am I going to find the Cinnabon now? (via NewsNet 5)
The mall isn't usually a place you associate with beautiful desolation, but the Rolling Acres Mall in Akron is the exception to that rule. It was abandoned in 2008, and since then the roof has collapsed. Now every winter it fills with snow, creating an eerie post-apocalyptic panorama. Check it out in these photos by Johnny Joo. It's like an episode of Life After People, but real!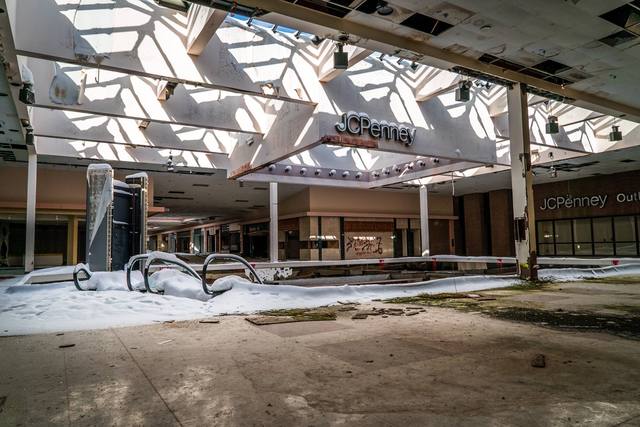 Check out JC Penney's roofbuster deals! (via NewsNet 5)
Some people might find these images depressing and start thinking about their own mortality. Those people have never tried shopping at a mall on Christmas Eve. This is a huge improvement.