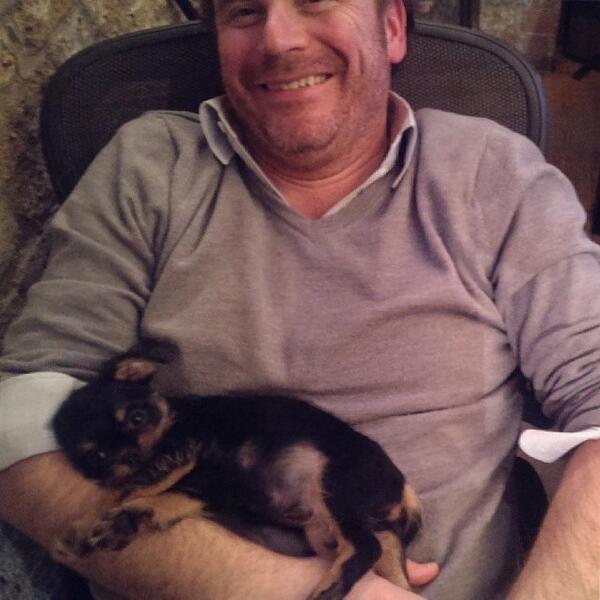 Alex Proud and friend. (pic via Twitter)
Word of warning if you're in the same bar as the holiday party for a "major international car brand" this December. Try to act real straight and manly or you'll scare the living crap out of them.
Alex Proud, owner of the Proud Camden bar in London, received this panicked email from an employee of said car company, which had booked their office Christmas party in his space.