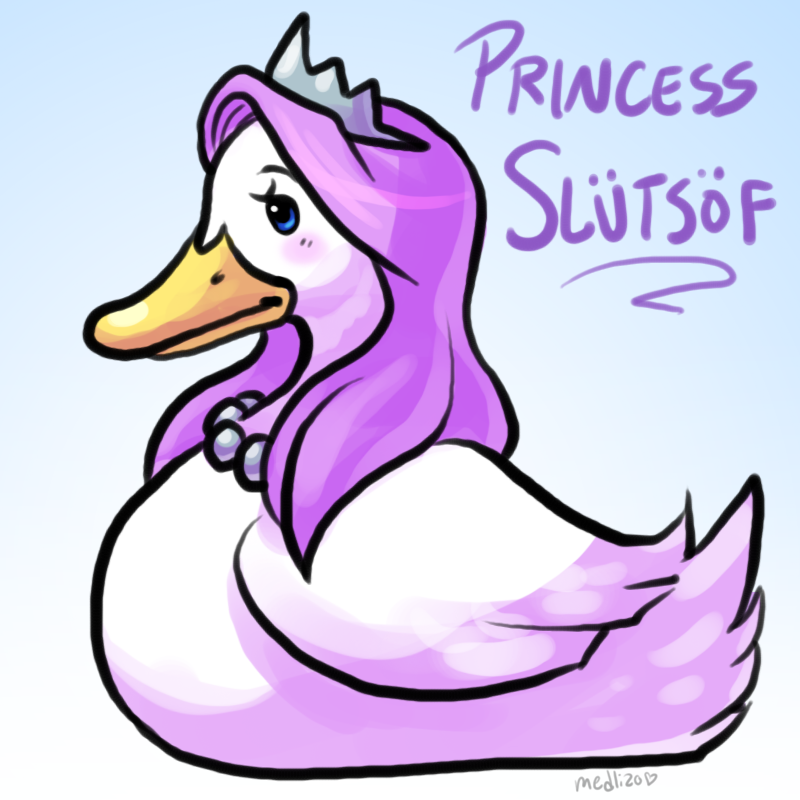 What a beautiful duck face! (Via slutsofinstagram)
When you are Instagram, a giant photo-sharing sight referenced daily in the media and pop culture, it makes sense that you would need to protect your brand. So, when redditor editormatt registered slutsofinstagram.com, the legal team behind the famed selfie publisher quickly came calling with a cease and desist letter.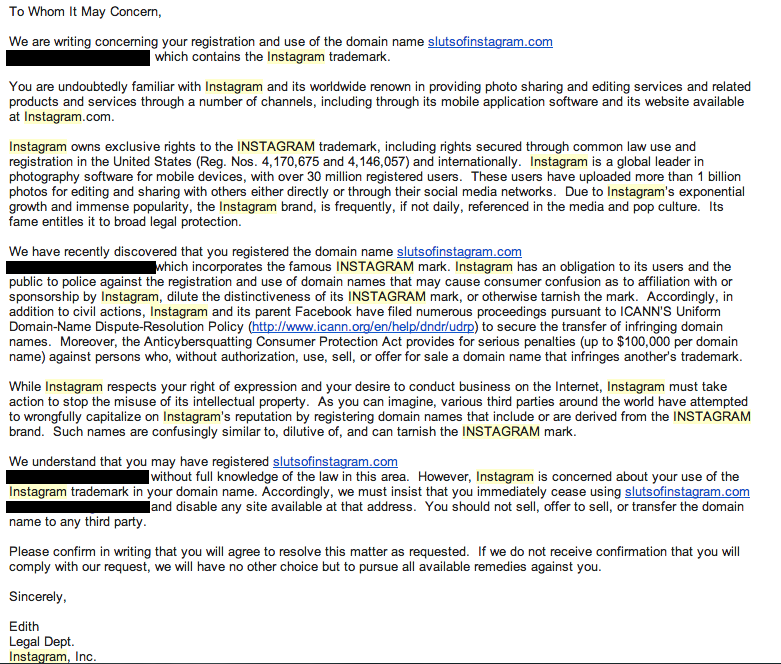 You are undoubtably familiar. (Via Imgur)
Edith from the legal department makes no qualms about edditormatt referring to Instagram's users as sluts, but she is directly concerned about their trademark rights.
Editormatt, however, played the innocent on this one, and claimed a different parsing of the letters in the URL. Instagram? What is giant wold-famous Instagram? This is a website about Slütsof, a duck princess, and her adventures in the mythical land of Stagrâm. That's why he named his sight Slütsof In Stagrâm - A Magical Journey. See? It is a real site! Get it?
Here's the front page of his site to prove it: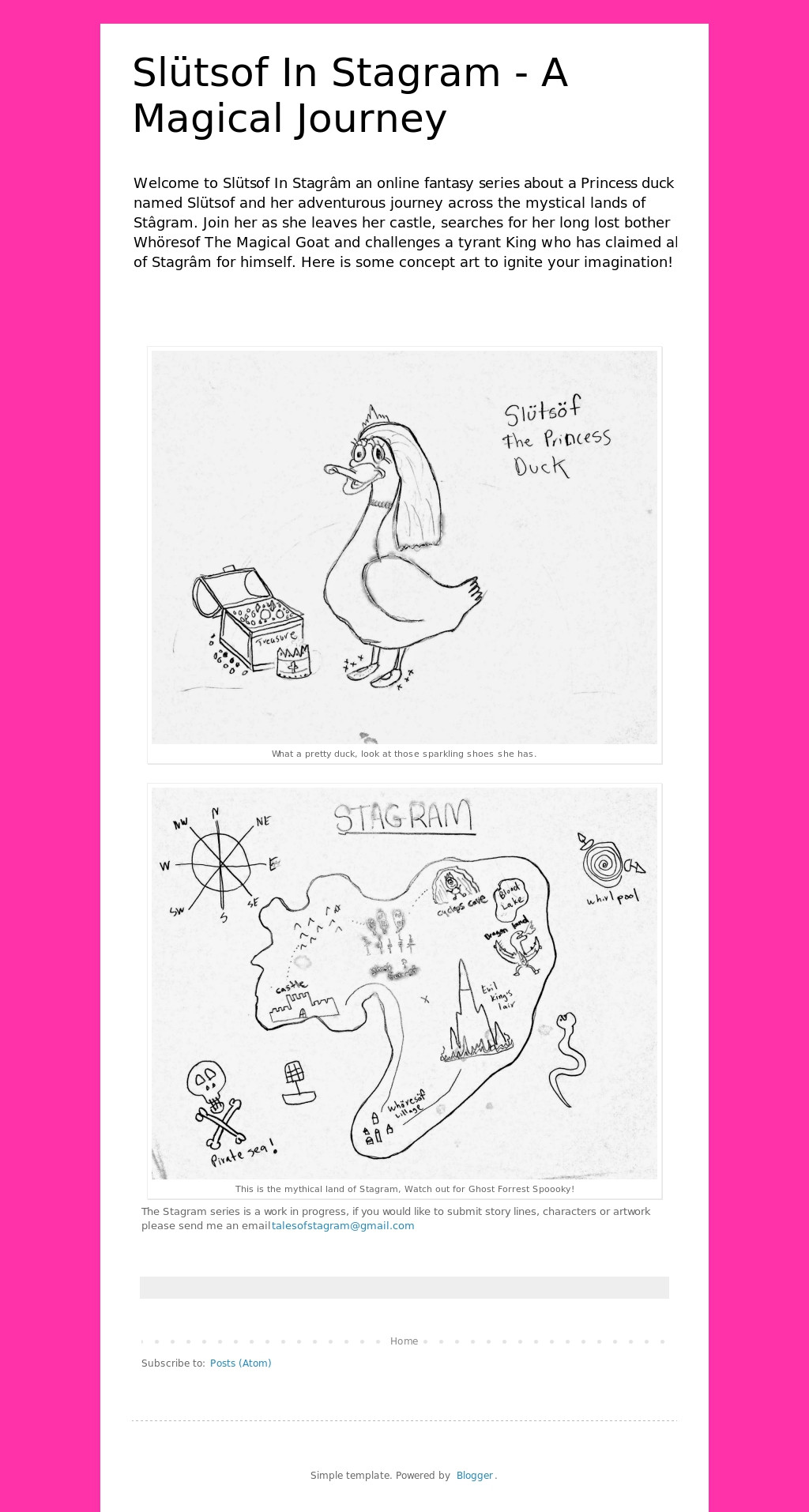 Consider my imagination ignited. (Via Imgur)
Wink. Wink. Get it? Do you get it? Notice the hero of the story, Slütsof, is a female duck, a sly reference to the popular trend of women to make the duck face in selfies. This duck is no princess, it is a fuck you, and this fuck you duck and her goat brother, Whöresof (In Stagram) are ready to embark upon a magical journey of telling the Tyrant King (The legal dept. at Instagram) to go fuck its selfie. 
Edditormatt sent Edith from the legal department a screen shot of his innocent website, a link, and also this reply where he really ramps up the ignorance factor by calling photo app a "cool video game."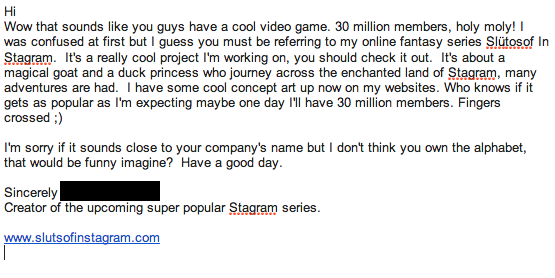 Fingers crossed ;) (Via Imgur)
If you can't beat em, pretend to be a naive fantasy artist. So far, Edith of Instagram has yet to respond to edditormatt, so he remains legally safe for the time being. After all, they can't own the alphabet, "that would be funny imagine!"
In true Internet fashion the threat of censorship has caused this edditormatt's site to take off. Despite slutsofinstagram.com's lack of slut pics, the domain is succeeding anyway as fans are sending in submissions to support the adventure site. 
Here's a detailed drawing of Whöresof the Magical Goat: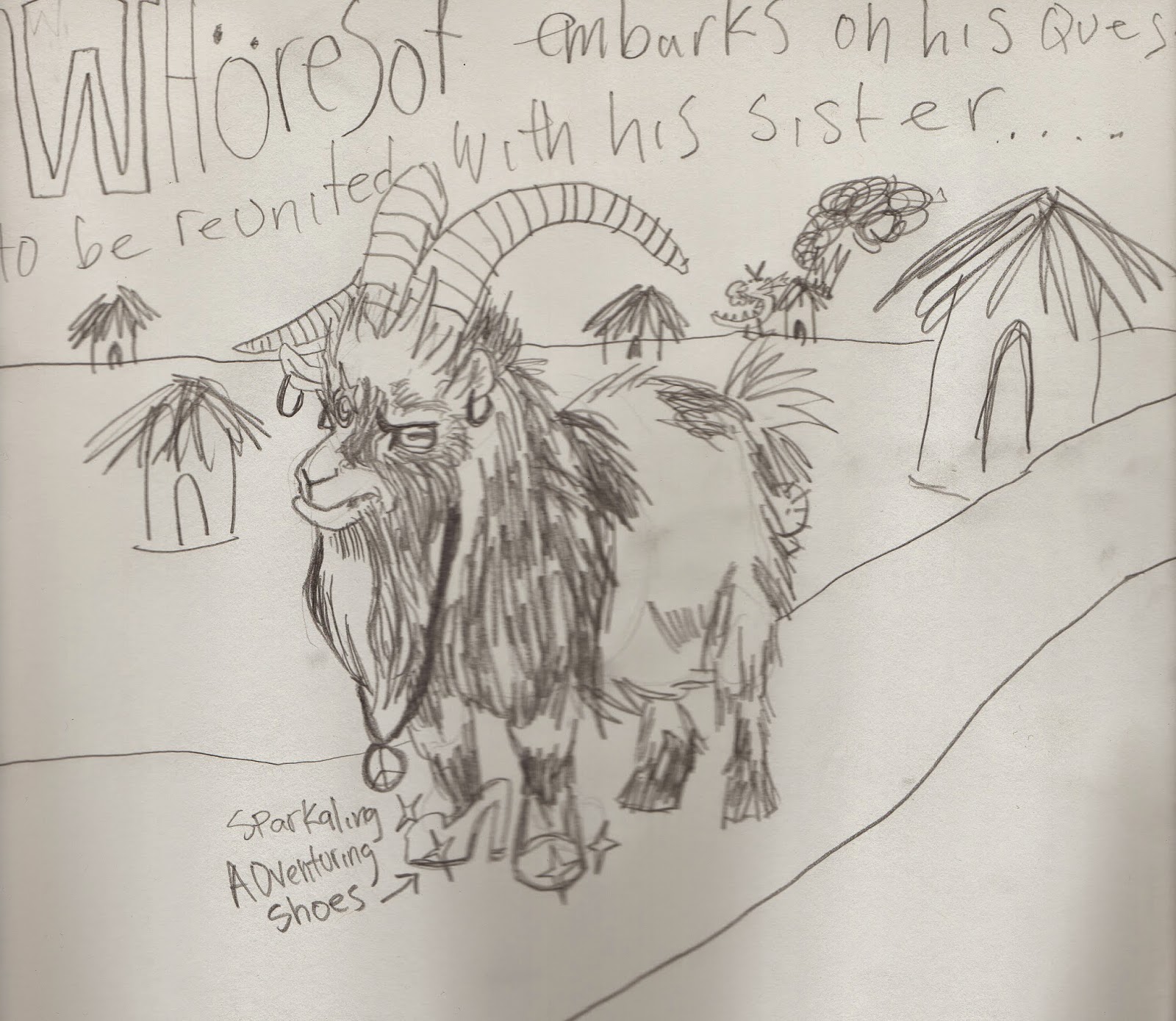 His adventure shoes are sparkly as hell. (Via slutsofinstagram)
And here's one of the Tyrant King, King Stormy Knives, complete with "trademark bow tie," looking for "innocent (alphabet) letters" to put in his dungeon: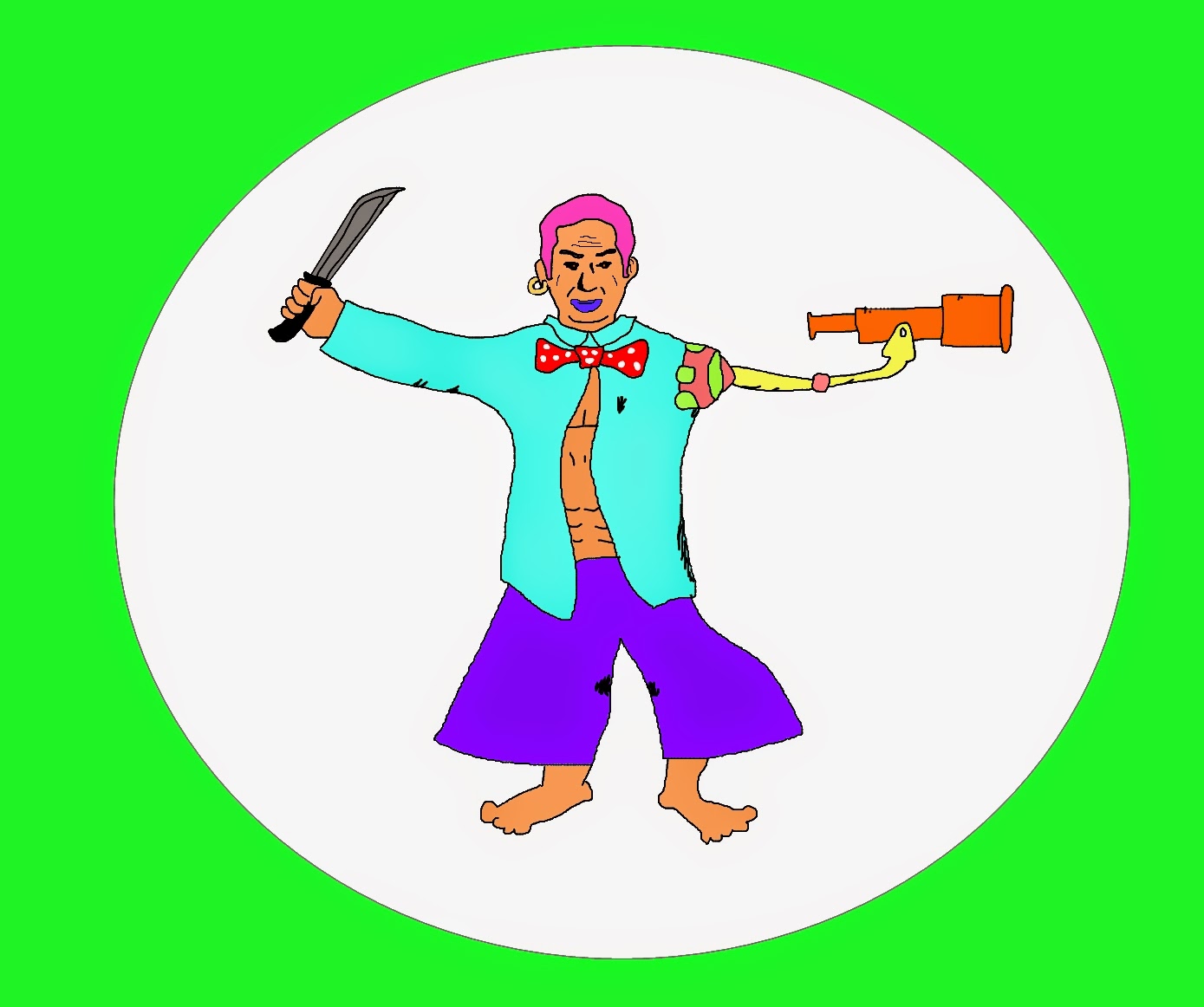 Don't get hypnotized by his trademark bow tie! (Via slutsofinstagram) 
The map even got a cartographer's touch: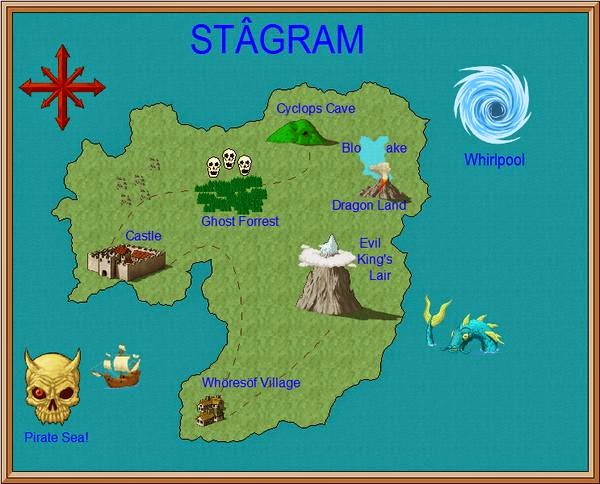 Look out for that whirlpool! (Via slutsofinstagram)
And one supporter even came up with a national anthem for the land of Stagram, honoring its lake filled mountains and hills of gold:
Glory be.
Citizens of Stagram, hold your cameras in front of your bathroom mirrors and sing along!
"Oh Stagram, holy Stagram, with your mountains full of lakes, glory Stagram, triumphant Stagram, your goats and ducks do grace. From Ghost Forrest to Cyclops Cave your glory is ten-fold. Oh Stagram, glory Stagram, your hills are filled with gold!"
(by Myka Fox)