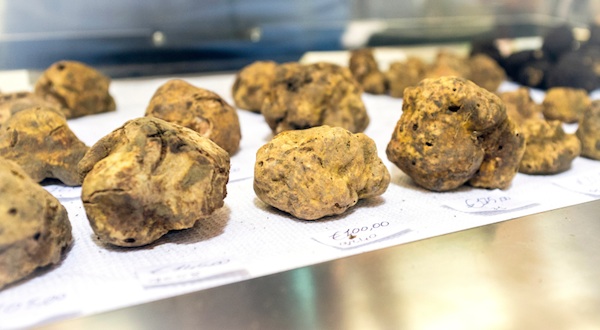 Who wouldn't be tempted to bite into what look like a bunch of rocks? (Thinkstock)

What a goof!
A woman eating at Equinox, a restaurant in Washington, D.C., thought a tray of white Alba truffles was a bunch of free samples and took a huge bite out of one. The truffles were on display in a glass case to advertise the company's vegan brunch, which includes truffle shavings for an additional $20.
White truffles are extremely expensive. The biggest one in the world at 4.16 pounds recently sold for $1 million. The bite is estimated to have cost $300.