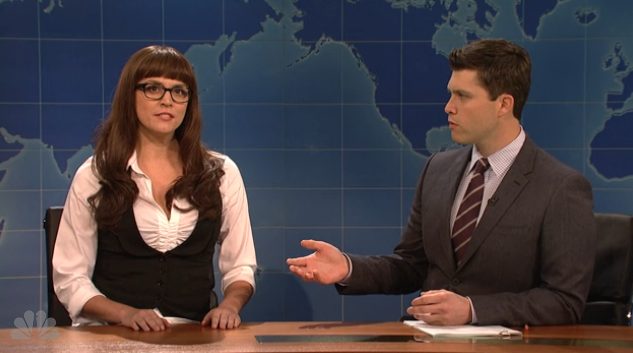 Oooh, she looks like she could really teach a manchild to change!
Cecily Strong introduced a brilliant new character on last week's Saturday Night Live. After Weekend Update anchor Colin Jost reported that women are still "grossly underrepresented" in Hollywood, a bangs-sporting, glasses-wearing Strong came on as One-dimensional Female Character in a Male Driven Comedy.
Strong introduced herself as "Heather, from work," a coworker of Jost whom he probably never noticed because of her glasses. "I'm fun and crazy and surprising and hot and a girl. Confusing, right?" she explained.