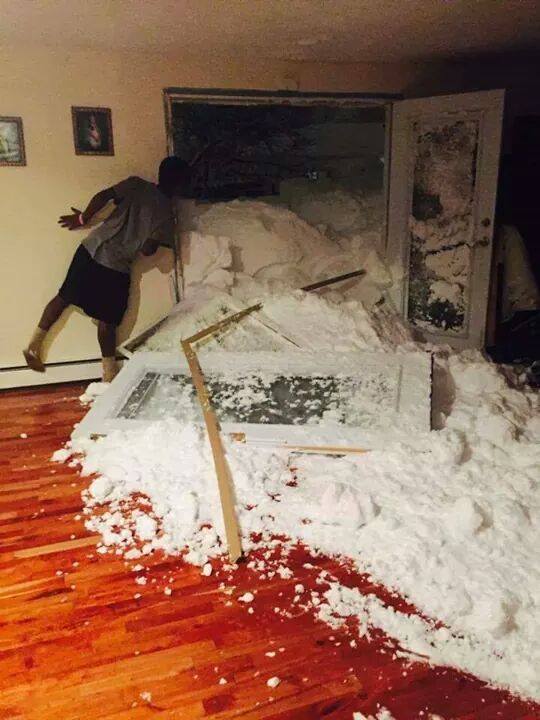 If you like hardwood floors, this photo probably deserves a warning label. (via)
If you're anything like me, you love complaining. Winter is one of the most magical times of the year for complainers, as Mother Nature does her best to make you cold, wet, and sick at all times. Unfortunately for me and most other complainers, I don't live in Buffalo, NY, and if these pictures that have been flooding the web since yesterday's insane lake-effect blizzard in Western NY, they may well have won complaining rights for the whole 2014-2015 season. Just take a look at what their forecast looked like: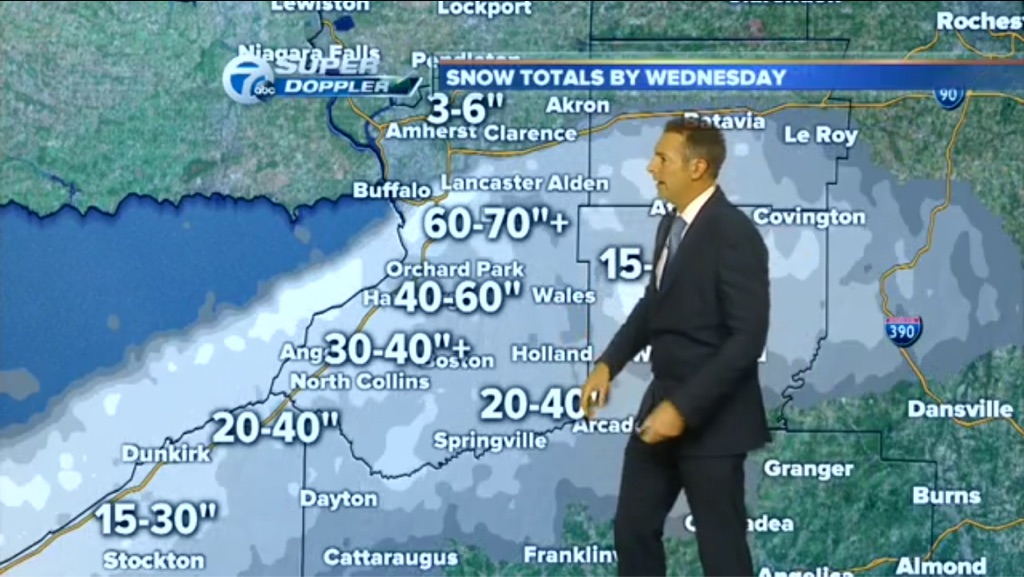 The Canadian side of Lake Erie is looking pretty warm and cozy right now. (via)
You may have noticed that the snow front has a pretty defined shape, and that the edge of it runs right through the middle of Buffalo on the map. Lake Erie is much warmer than the arctic air blowing across it right now, so when wind blows East, it picks up a lot of moisture as it passes over the lake. It then rapidly drops all the moisture on Western New York. This is what that sharp line of snow looks like when it rolls across Buffalo.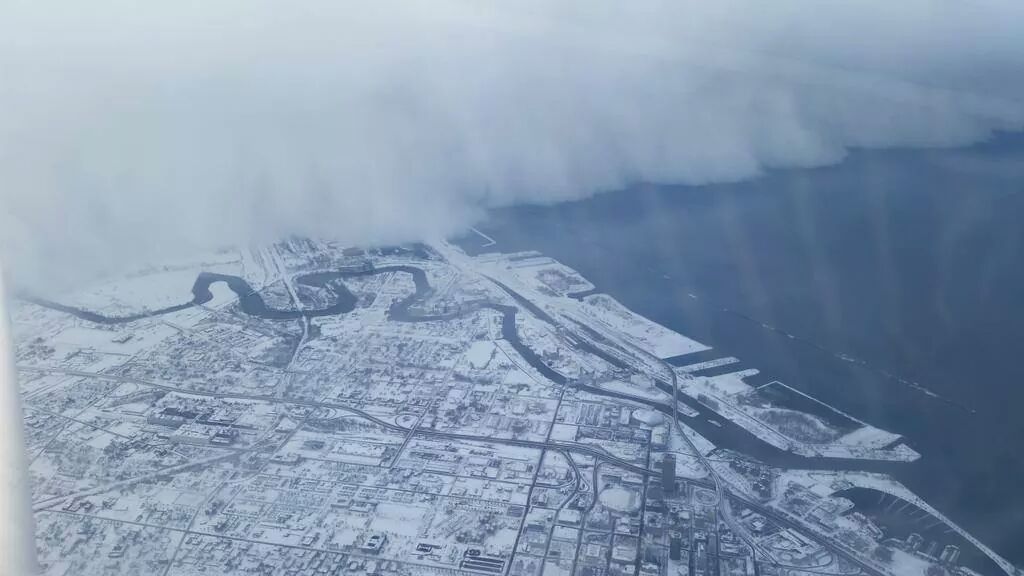 The northern half of the city (bottom) basically escaped the storm & was even sunny. (via)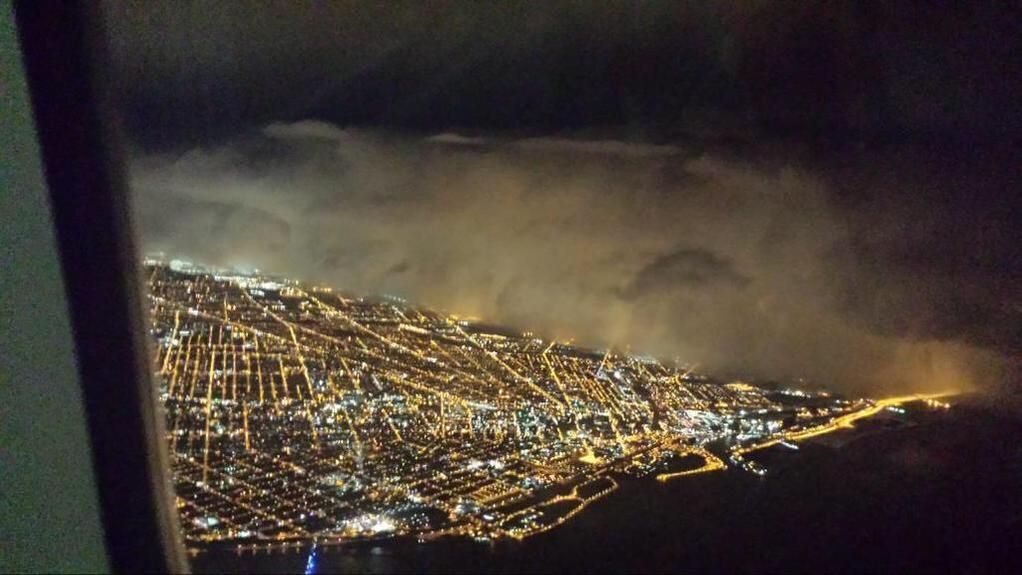 This persisted for a while. (via)
Needless to say, it affected traffic.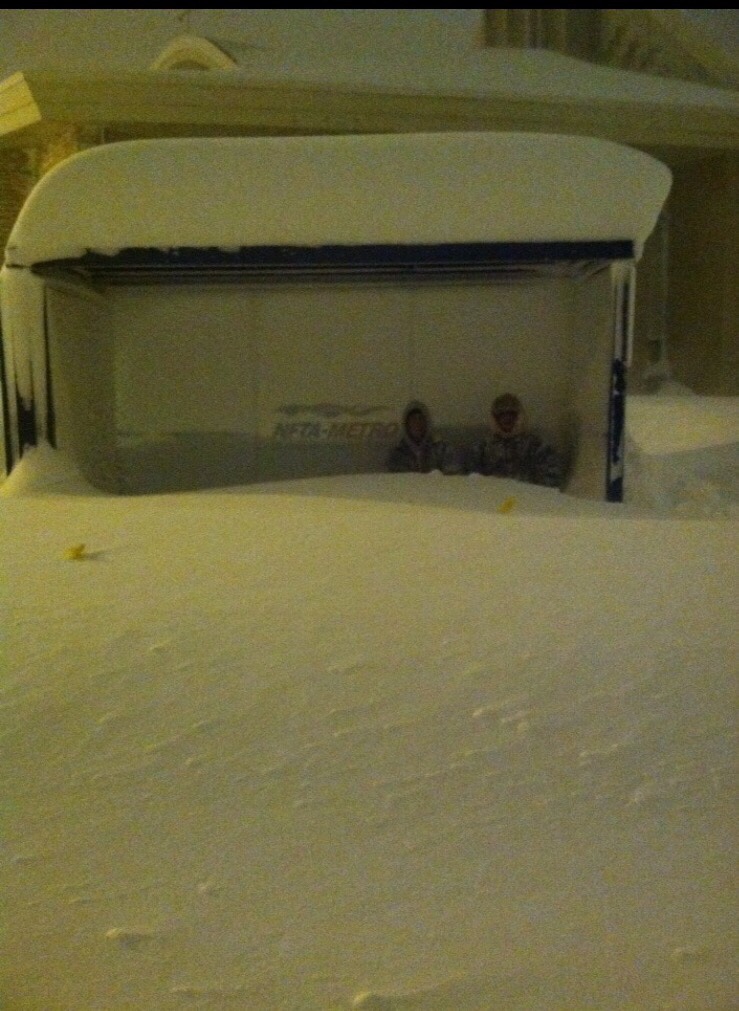 "So....have you seen Snowpiercer?" (via)
.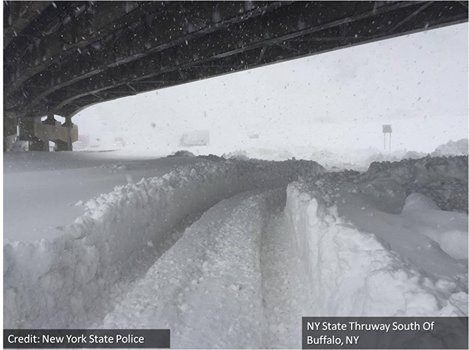 At least...uh...at least.... there is no at least. (via)
Even just getting out the door proved difficult for people and animals alike.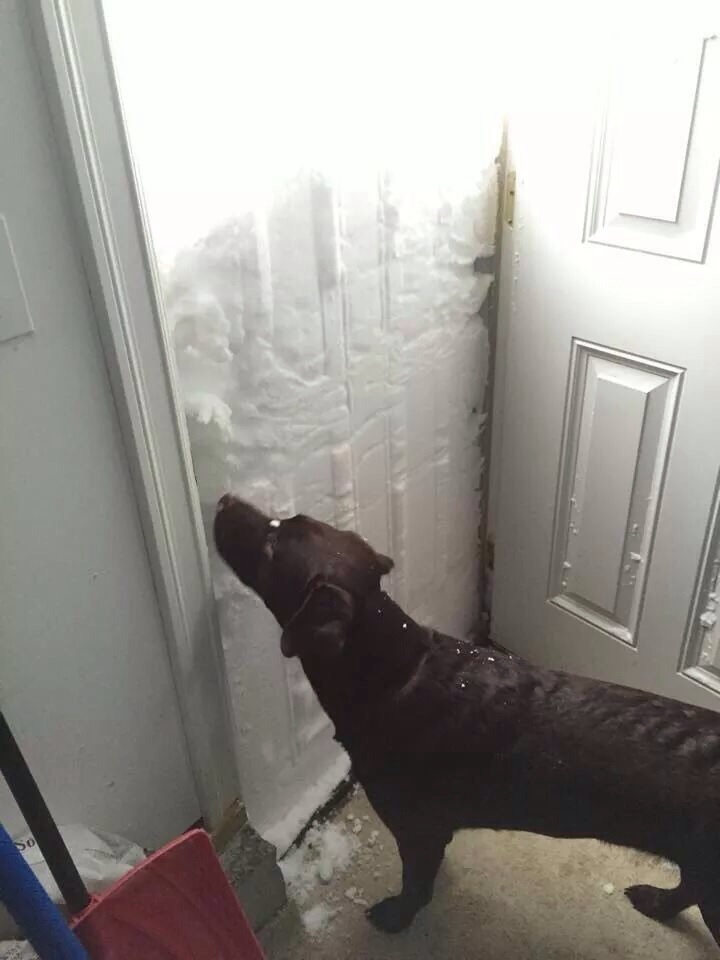 "Um, there's another door you need to open." (via)
.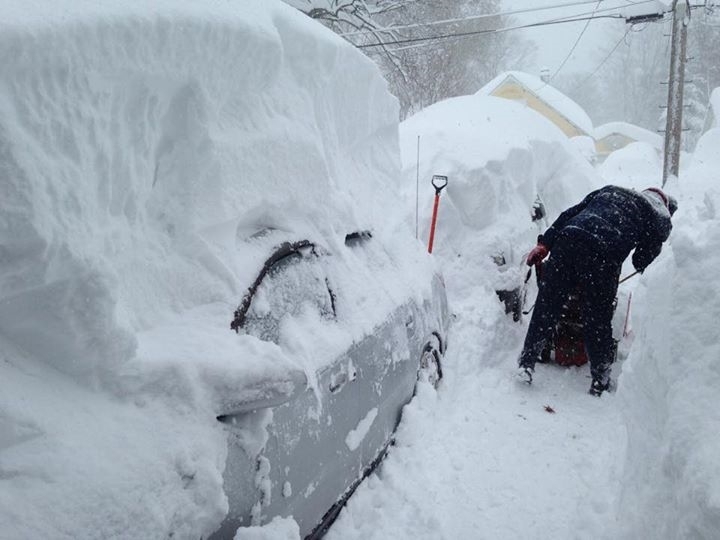 "I've got to find Captain Skywalker, he hasn't returned from his patrol." (via)
.

"I've made a hugely fun mistake." (via)
.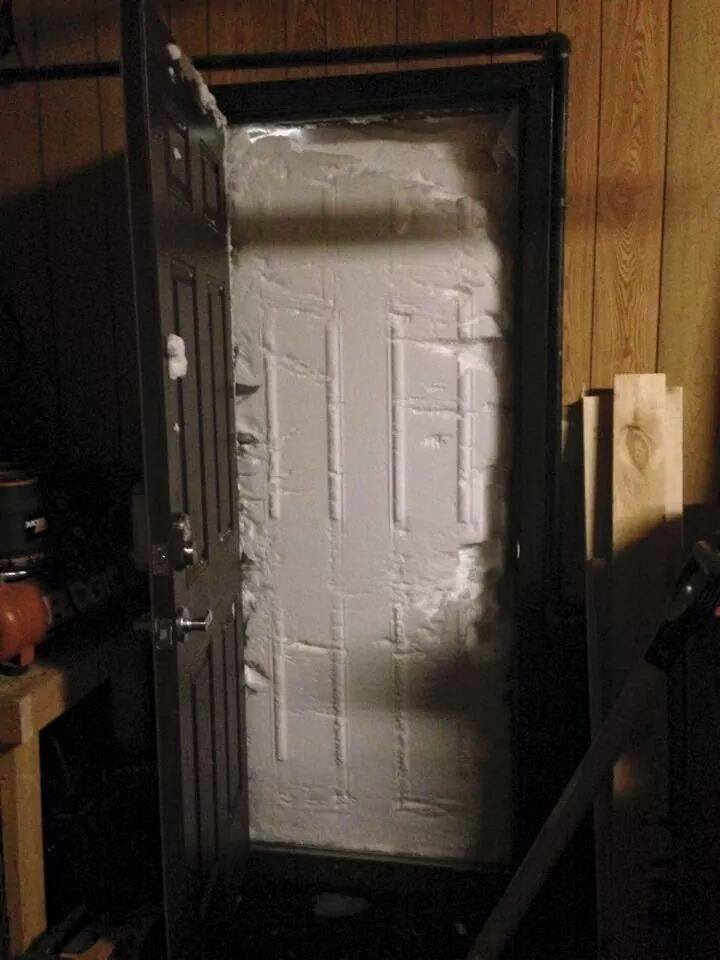 Are you just going to stand there, or are you going to invite the snow in? (via)
.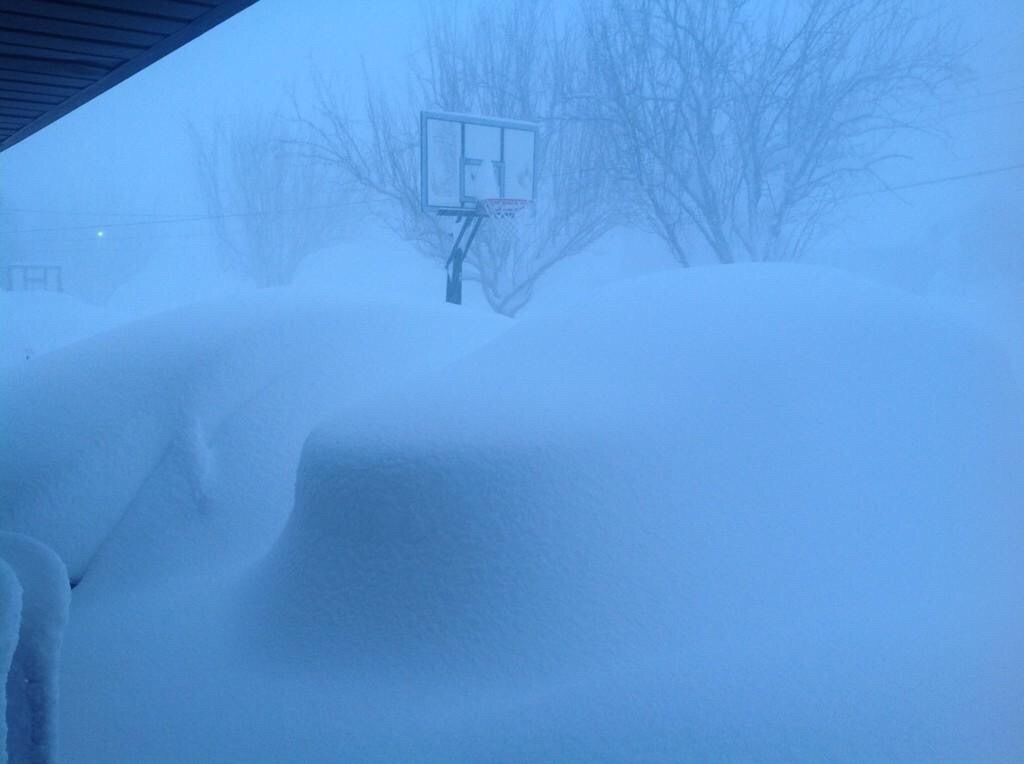 Who stuck that tiny basketball net in that huge marshmallow? (via)
.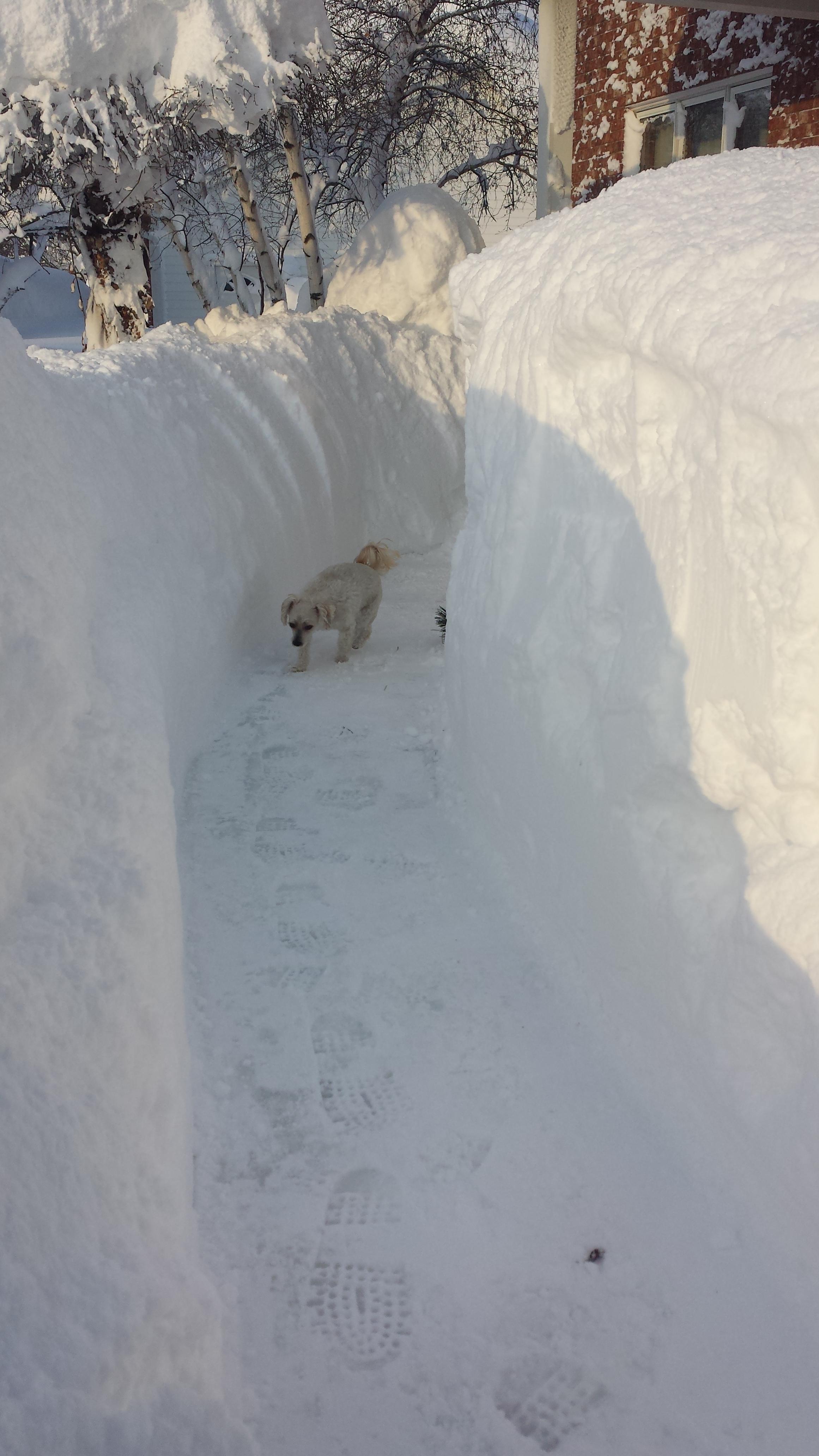 As far as I know, the snow keeps going down a few more feet, too. (via)
.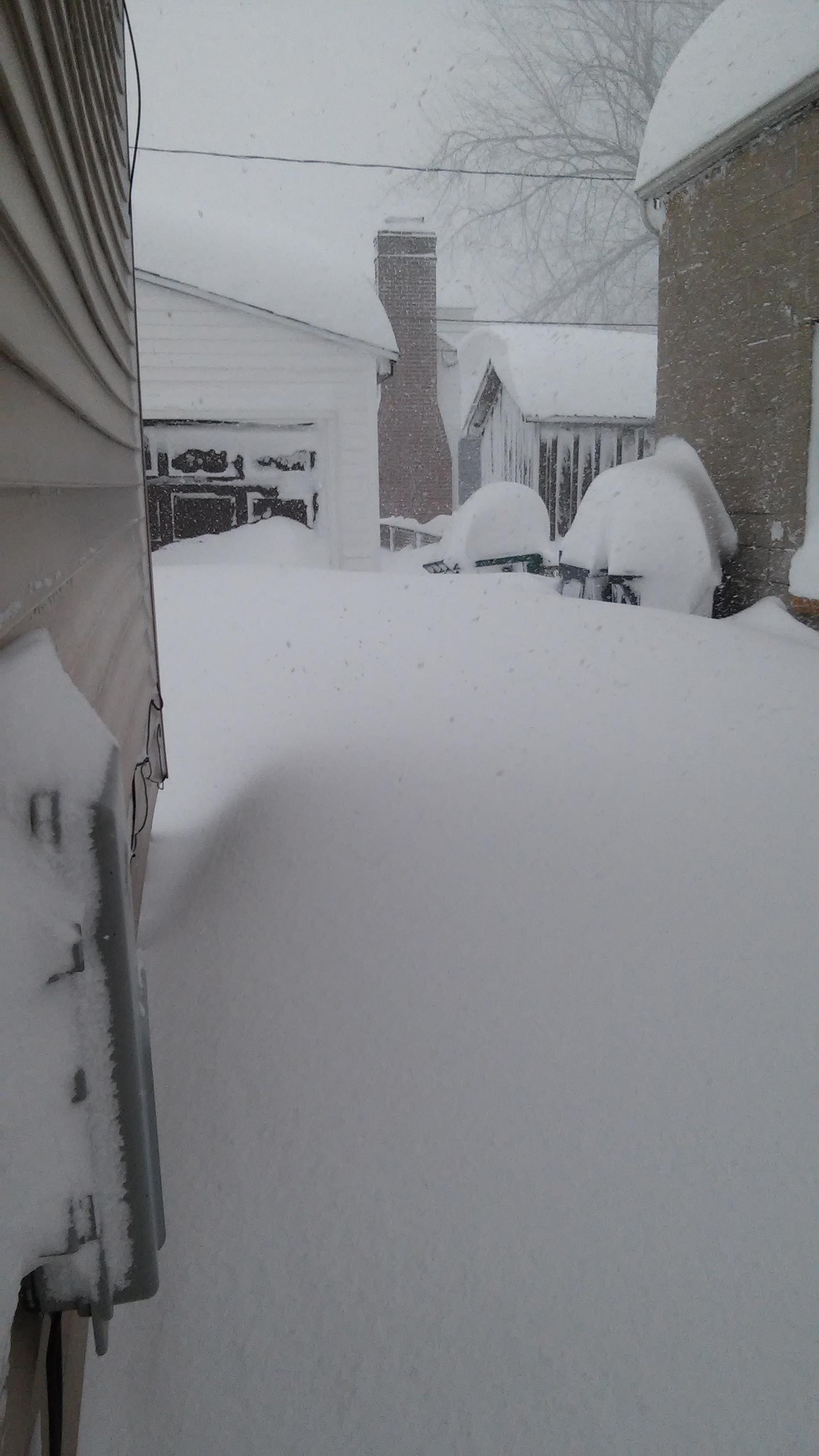 There was so much snow, they didn't even have room to turn the camera sideways. (via)
If there's one thing Buffalo residents can't complain about, though, it's the dedication of their firefighters, seen here carrying someone 10 blocks through the snow to a hospital.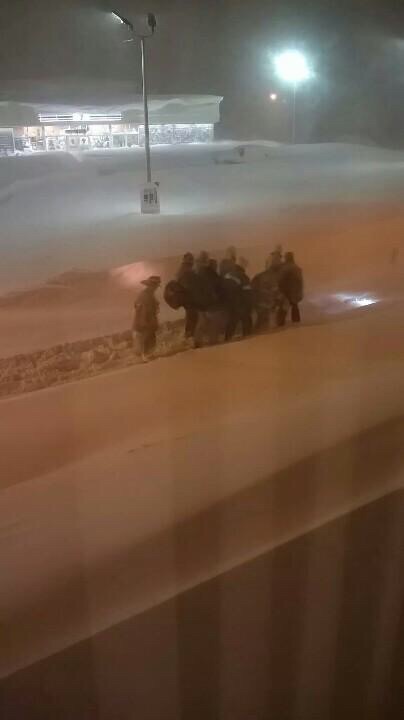 "Anyone need anything from the store real quick?"(via)
Finally, let's not forget one group of Western NYers who won't get to complain at all: those who were too crazy not to enjoy the whole thing by going surfing.