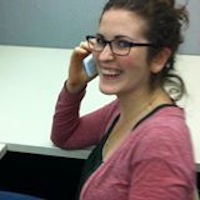 Filed by Shira Danan

|

Jul 26, 2016 @ 8:33am
1. Michelle Obama blowing kisses at the DNC
FLOTUS killed it Monday night at the Democratic National Convention with an emotional speech that had the convention crowd cheering and Twitter gushing. Four more years of Michelle, please.
2. Bernie bros and Hillary fans yelling their support of their respective beaus
The other big story of the DNC's opening night was the visible division between die-hard supporters of Bernie and everyone else. Even former Bernie supporter Sarah Silverman said "you're being ridiculous."