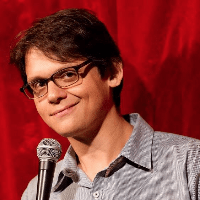 Filed by Matt Nedostup

|

Jun 22, 2015 @ 1:25pm
5. 'Star Wars' star Jake Lloyd, because he led cops on a high-speed chase.

He fell to the Dark Side after all. (Colleton County Detention Center)
It's always a shock when things go sour for former child stars. Except in the case of Jake Lloyd. Things were never going to work out for him.
The 26-year-old retired actor, most famous for playing the boy who would become Darth Vader in Star Wars Episode I: The Phantom Menace, was arrested in Charleston, South Carolina after leading police on a high-speed chase, driving at times in excess of 100 mph. He probably didn't say this during the pursuit: