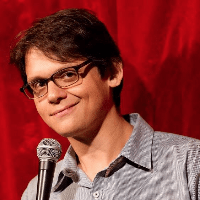 Filed by Matt Nedostup

|

Jul 06, 2015 @ 1:55pm
5. Katy Perry, because nuns don't want to sell her their convent.

What could nuns possibly object to about this? (Getty)
Katy Perry may be the highest-paid female celebrity in the world, but that doesn't mean she automatically gets everything she wants. Sometimes, she has to appeal to a higher power.
The singer is currently embroiled in a property battle with a handful of elderly nuns, an archbishop, and a powerful real estate developer. The pope may even get involved. It sounds like a joke, except they all didn't walk into a bar.
The property in question is a gorgeous hillside estate in Los Angeles with a fish-shaped pool and a view of the mountains. The complex is a former convent, but the nuns haven't lived there since 2011, and everyone agrees they should sell. The question is: to whom? Perry offered $14.5 million for it, while the developer, who wants to turn it into a hotel, offered $15.5 million. The archbishop wants to sell it to Perry (he must be a big fan), while the nuns want to sell to the developer. Perry even tried to sway the nuns with a visit and a private performance, which backfired magnificently. Sister Rita Callanan told The Guardian: