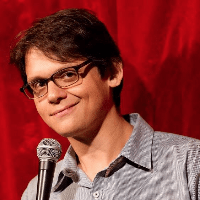 Filed by Matt Nedostup

|

Aug 17, 2015 @ 4:00pm
5. The cast and crew of the 'Baywatch' reboot, because Pamela Anderson says it's going to suck.
Did you know Baywatch was being rebooted? If not, are you surprised? You shouldn't be – it's a show from the 90s. They're all being rebooted these days in compliance with the Mandatory Nostalgia Act.
The new Baywatch, which is headed to the big screen, is getting a lot of hype because of the stars who are already attached: Zac Efron and Dwayne "The Sand" Johnson. But one tastemaker isn't convinced, and she just happens to be the two biggest stars of the original series.