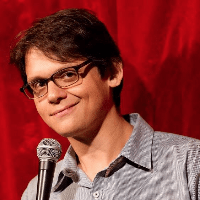 Filed by Matt Nedostup

|

Oct 05, 2015 @ 2:25pm
5. A gay priest who came out of the closet and is getting the shaft.
If you thought the Catholic Church was becoming more liberal about sexuality, Pope Francis's (non)visit with Kim Davis should have changed your mind. But if it didn't, this sure will. A high-ranking Vatican official just came out of the closet as gay, and now he's not a high-ranking Vatican official anymore.
Polish-born Monsignor Krysztof Olaf Charasma, formerly of the Vatican's doctrinal arm, publicly appeared with his partner, announcing his homosexuality and challenging the Church to change its position on homosexuality. He told reporters: