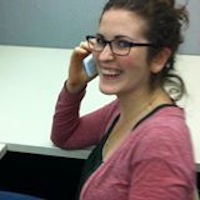 Filed by Shira Danan

|

Oct 19, 2015 @ 10:38am
5. Bernie Sanders, who was forced to address the question of whether he owns enough underwear.
On SNL this weekend, Larry David did a perfect impression of Bernie Sanders in a sketch about the Democratic Primary Debate. At one point, David as Sanders explains that he owns "one pair of underwear. That's it. Some of these billionaires they have three, four pairs." The joke killed, and Sanders addressed the controversy at an event in Iowa City yesterday, saying, "Last week, I bought my second pair of underwear. That's a joke. Please don't write it down. I have an ample supply of underwear." So you claim, Bernie, but can you prove it?