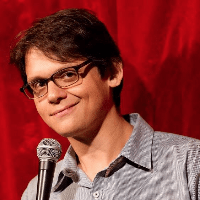 Filed by Matt Nedostup

|

Oct 26, 2015 @ 4:05pm
5. Chris Christie, because he was kicked off the Amtrak quiet car for being a loud jackass.
Who can blame Chris Christie for being stressed? The former presumptive Republican presidential candidate is now polling at a dismal 3%. But although we're used to him lashing out, there are some spaces too sacred for even him to violate. Chief among them is the Amtrak quiet car.
Sources report that Christie boarded an Amtrak train from D.C. to New Jersey on Sunday morning with two security men, already chewing them out for mixing up his seating arrangements. Holding a McDonald's smoothie, the governor took his seat just before the train pulled out, and immediately began making phone calls. The calls may very well have related to his presidential campaign, because a witness claims he kept repeating the phrases "this is frickin' ridiculous" and "Seriously? Seriously?" That same witness grabbed this lovely Instagram shot of the incident: