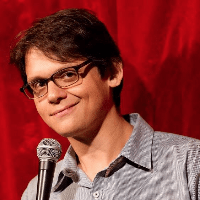 Filed by Matt Nedostup

|

Aug 01, 2016 @ 8:45am
5. Donald Trump, because the moneybag Koch brothers have pulled the plug.
Presidential candidate Donald Trump often touts his own personal wealth as an advantage, because it means he isn't controlled by wealthy campaign donors. Well, let's hope he's as rich as he says he is (he isn't), because the wealthiest, most influential donors in the US just made it clear they're not giving him a dime.
For decades, megabillionaire brothers Charles and David H. Koch have been using their combined $82 billion to influence politics across the country, helping to get politicians who share their libertarian views elected (like Wisconsin Governor Scott "Union-Buster" Walker), and donating huge sums to super PACS for every Republican president candidate—until now.