Warning: Game of Thrones season finale spoilers below!
5. Donald Trump, because a storm stole his thunder.
There are many devastating images coming out of the catastrophic storm in Houston, yet heartwarming ones too as heroes risk their lives to rescue people from the clutches of Harvey.
President Donald Trump is responding to the crisis with just as much as empathy as you'd expect...nearly none.
Rather than encourage donations to rescue organizations, and express empathy for those in danger, Trump decided to tell the people seeking refuge on their roofs about his margin of victory in the state of Missouri and cheer on just how YUGE the storm is.
That was just over the weekend.
With the devastation in Houston widely reported, Trump started off the day not by encouraging his 37 million followers to donate to the American Red Cross but to retweet conservatives and Mother Theresa.
While people are drowning, Trump is still trying to make this disaster about himself, seeking "thanks!" and veering off-topic.
If he can't handle not being the center of attention, he should consider being in the eye of the storm.
4. Aidan Gillen, because he's unemployed.
Game of Thrones fans erupted with cheers as soon as the Irish actor was out of a job. No, it has nothing to do with the man—I'm sure he's a perfectly pleasant dude—but everything to do with his character.
Littlefinger's throat was slit with the very dagger he used to threaten Ned Stark and sent with an assassin to kill Bran Stark.
It was a glorious moment of sibling collaboration and comic timing, with Sansa leading with a classic misdirection having Littlefinger thinking that it was Arya's trial, not his. After the reveal, Littlefinger promptly turned into the Blinking White Guy meme.
Gillen mourned his gig in an exit interview with Entertainment Weekly.
"Because the show is such a part of your life for so many years, you start to think, 'What will your life will be like outside of it?'" he said. "It's a potent loss."
Interestingly, the death scene was among the first moments that Gillen filmed for season seven. For his last day on set, he brought his son, and the two each got to keep one of Littlefinger's mockingbird pins to forever be pledged to the Vale.
Fare thee well, Lord Baelish. You taught Sansa well...too well.
3. Katy Perry, because her VMAs monologue bombed.
Featuring even more beefs and boobs than last night's Game of Thrones was MTV's annual Video Music Awards, aka a Parade of People You're Too Old To Know If You're Over 14.
But one of the people that I did in fact recognize was Katy Perry, the evening's M.C., who delivered a weird-ass monologue that had Handmaid's Tale and fidget spinner jokes for some reason.
One producer with a sense of humor decided to cut to Ellen DeGeneres not laughing at Perry's jokes, a truly savage move.
Twitter agreed with Ellen.
Being an international pop superstar is easy.
Comedy is hard.
2. Caitlyn Jenner, because she got called a fraud to her face.
Just two days after Trump officially sent the order to the Pentagon to ban transgender people from the military, Caitlyn Jenner went to a concert of Los Angeles's Trans Chorus and was confronted by an activist about her support of Donald Trump.
Ashlee Marie Preston, the editor-in-chief of Wear Your Voice magazine, confronted Jenner, and you can hear the end of The Rise and Fall of Ziggy Stardust and the Spiders from Mars in the background.
"It's really f*cked up that you continue to support somebody...that does everything with the military, that's erasing our f*cking community. And you support it," Preston told Jenner.
"As long as we continue to be the ones that are most impacted by the choices that you make, it is not OK," she added. "We are complicit. Taking her money and doing all that? It makes us complicit. It goes against the mission," Preston said of trans organizations receiving money from Jenner. "How are we gonna fight anyone if she's giving money to the people that are destroying us?"
Jenner attempted to defend herself, with the weak comback of "You don't know me."
"Yes I do!" Preston responded. "You're a f*cking fraud and a fake."
Preston has no regrets.
1. The kid who claimed he was stabbed for looking like a neo-Nazi... who actually just stabbed himself.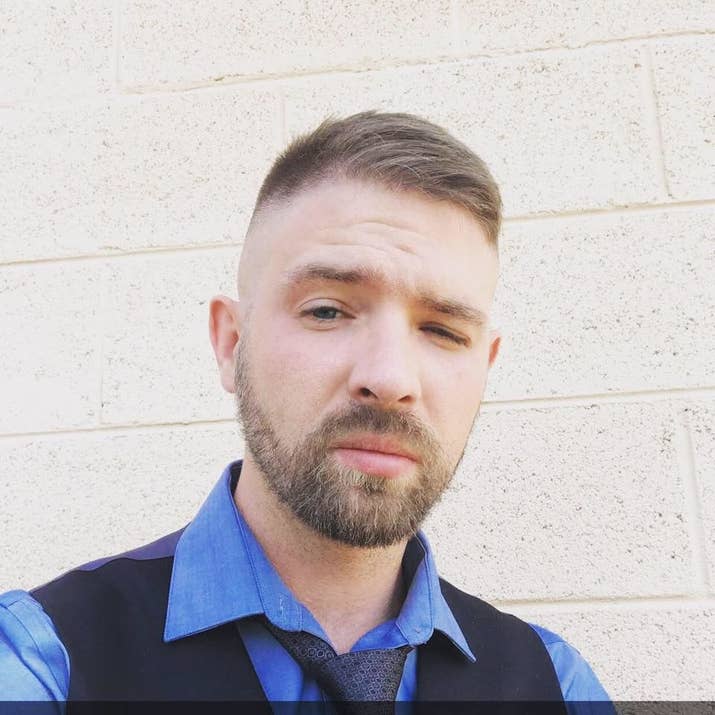 Joshua Witt, a 26-year-old in Sheridan, Colorado, insisted on Facebook that he was stabbed in front of a Steak 'n Shake for being confused for a neo-Nazi.
The police caught the stabber: one Joshua Witt.
The Sheridan Police Department told BuzzFeed that "Witt admitted to making the story up after police confronted him with evidence that the attack never took place."
Police became suspicious of the story when surveillance video didn't show anything that looked like his stabbing. They later looked at video from a nearby store, which showed Witt buying a small knife "minutes before the alleged attack."
The police than reinterviewed Witt, who "subsequently admitted to accidentally cutting himself with the knife while parked in his car in front of the sporting goods store and admitted making up the story about being attacked."
Witt was then charged with false reporting to authorities, but was later released on a summons.
Next time you hurt yourself, don't take a stab at making up a story.