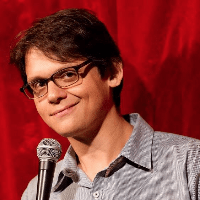 Filed by Matt Nedostup

|

Dec 21, 2015 @ 4:04pm
5. Steve Harvey, because he made the biggest mistake in the Universe.
You probably already know about Steve Harvey's major boner at last night's Miss Universe pageant. If you don't, thanks for making this article the first thing you've looked at on the Internet today.
While hosting the pageant on Sunday night, Harvey was confused by a very straightforward ballot and accidentally announced Miss Colombia as the winner instead of Miss Philippines. You might want to stretch before watching the clip, or you could pull a muscle from cringing too hard: