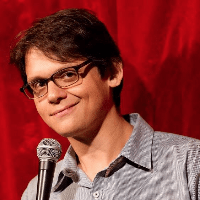 Filed by Matt Nedostup

|

Dec 07, 2015 @ 4:35pm
5. Taylor Swift, because Jared Leto thinks she sucks.
Taylor Swift may be a world-famous recording artist with seven Grammy nominations and the world's most popular Instagram account, but what does that even mean if she can't win the respect of one hauntingly beautiful man?
In a new clip shared by TMZ, Leto and his 30 Seconds to Mars bandmates listen to a few seconds of some of Swift's hits for inspiration (on how to make money). Initially, Leto expresses a mixture of disdain and admiration for the songs, but his quote at the end of the video speaks for itself.