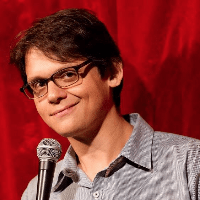 Filed by Matt Nedostup

|

Jan 25, 2016 @ 10:23am
5. Jennifer Lopez, because her booty busted out of her jumpsuit onstage.
Jennifer Lopez is famous for two things: her big butt, and the fact that it's also round. Of course, she's also a legendary singer, actress, and dancer, but those accomplishments are often overshadowed (literally) by her mighty rump.
So it's no surprise that her wardrobe is subject to the occasional trunk junk-related malfunction. That's what happened during her show at Planet Hollywood over the weekend. Looking gorgeous in a form-fitting spangled jumpsuit, she had just finished her last song and was taking a bow when the bending motion became too much for the material to take. Backstage footage captured the moment: