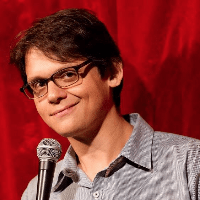 Filed by Matt Nedostup

|

Jan 04, 2016 @ 5:00pm
5. Anyone with money, because there isn't any money anymore.
Happy New Year! The economy is in the toilet. That may not sound like news to you, but it is. Despite how bad the global economy was in 2015, it still found a way to take a nosedive today.
Following a disappointing report on Chinese manufacturing, markets around the world have been experiencing major selloffs. In the US, the Dow Jones Industrial Average sank more than 400 points before rallying in the afternoon, finishing 276 points lower than this morning. That's enough to make a lot of finance types start sweating in their stripey shirts.