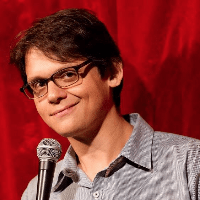 Filed by Matt Nedostup

|

Jul 11, 2016 @ 11:20am
5. Tori Spelling, because the taxman wants to kick her out of 90210.
Remember Tori Spelling? This 90s icon was first made famous for her role as Donna Martin on Beverly Hills, 90210, a show coincidentally produced by her father Aaron. But despite the fact that she's Hollywood royalty, her home state is showing her no leniency when it comes to paying her taxes.
TMZ is reporting that Spelling and her husband Dean McDermott have been hit with a $259,108.23 lien for unpaid state taxes dating from 2014. The good news is that they don't have a house for the state to seize, because they rent their LA mansion. The bad news is that if they have trouble coughing up the money, they might not be able to afford the rent in the fancy hoods they're accustomed to: Beverly Hills, Calabassas, Santa Monica—they might have to settle for the horrors of Silver Lake or Pasadena. And that would be a crime against television.