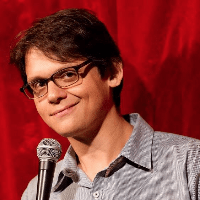 Filed by Matt Nedostup

|

Mar 28, 2016 @ 10:13am
5. George Clooney, because he's feeling the Bern in a bad way.
On April 15, Tax Day (how ironic), George Clooney and his wife Amal will hold a fundraiser for Hillary Clinton, with some guests paying more than $350,000 for two seats. That had better be one amazing meal.
While there are certainly wealthy, politically active people who would pay that much money to support Clinton and gaze upon Clooney's impossibly chiseled face, not everyone is happy about the event. Chief among them is Clinton's rival, Bernie Sanders. Sanders and his supporters see fundraising like this as emblematic of the fundamental problems with American democracy today, as well as a sign of why Clinton is compromised as a candidate.