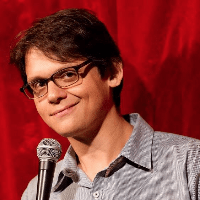 Filed by Matt Nedostup

|

Nov 30, 2015 @ 10:31am
5. Tyga, because he can't afford his dream house in Kylie's hood.
Rapper Tyga (real name: Tiger) is having serious money problems lately: he has a tax lien of more than $19,000, and he owes more than $40,000 to a backup dancer who was creeped on hard during a music video shoot. Of course, being in debt is a problem when you're dating one of the Kardashians—how is he expected to Keep Up?
That's exactly the problem facing Tyga right now. He's been trying to buy a $10 million mansion in Calabasas, CA for a while now, but keeps coming up short every time he's close to sealing the deal. TMZ reports that he has a different excuse whenever it comes up, but the truth seems clear: he's biting off more than he can chew.