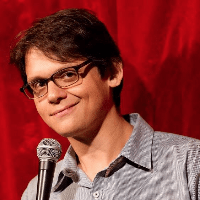 Filed by Matt Nedostup

|

Sep 19, 2016 @ 10:25am
5. Kevin Spacey, because the Emmys snubbed him big time.
Last night was the 68th annual Emmy Awards, that yearly celebration of all the TV shows your annoying friends keep telling you to watch. But one of Hollywood's most hyped shows was thrown onto the metaphorical subway tracks: the Netflix political drama House of Cards, which was nominated for 13 awards but won a big fat zero.
What's more, the show's leads, Kevin Spacey and Robin Wright, have still never won for their roles as Frank and Claire Underwood. But we're including Spacey and not Wright in this list because it just seems like it would bother him more, doesn't it? That guy takes himself too seriously. Better luck next year, Mr. Spacey. (You're a shoo-in if they add a category for Worst Accent.)