5. Jared Kushner, because his old enemy Steve Bannon has been served a subpoena by Mueller's grand jury—and is talking to the House Intelligence Committee today.
According to The New York Times, former White House chief strategist and current sea slug "Sloppy" Steve Bannon has been subpoenaed to appear before special counsel Robert Mueller's Russia investigation.
If Bannon's quotes in Fire and Fury are any indication, this washed up corpse has tea to spill, such as calling the 2016 Trump Tower meeting with the Russians "treasonous" and describing Jared Kushner's business deals as "greasy."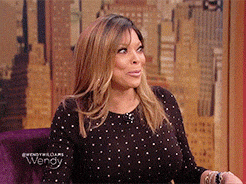 © Copyright 2021 Someecards, Inc
---