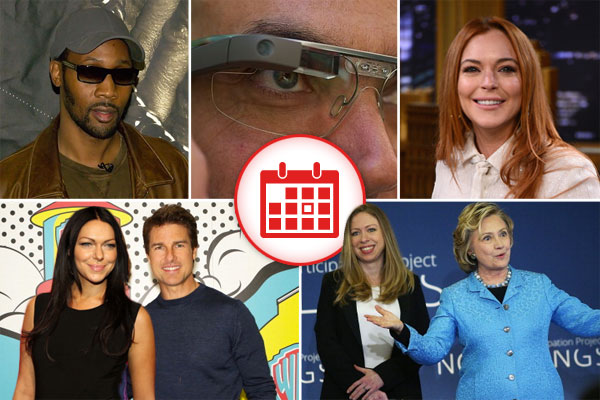 1. Chelsea Clinton To Give Birth To Person Who Will Be Eligible To Run For President In 2052
Potential one-day NYC mayoral candidate Chelsea Clinton and likely 2016 presidential candidate Hillary Clinton announced at a joint appearance yesterday that there will be a new member of the Clinton dynasty in several months. Chelsea and her husband Marc Mezvinsky are expecting a newborn later this year, though it is still unknown whether the child will immediately run for the presidency when he or she is eligible in 2052 or if he or she will spend some years building alliances in the U.S. Senate first.
Congratulations to Chelsea Clinton on the impending arrival of a future classmate of her father's mistress.

— Chapinc (@Chapinc) April 17, 2014

2. Tom Cruise Settling Down With A Nice Girl Who Shares His Deep-Seated Belief That 747s Dropped Alien Souls Into Volcanos Billions Of Years Ago
According to new reports, Tom Cruise has given up on trying to convert potential wives and is currently dating fellow Scientologist and Orange Is The New Black co-star Laura Prepon. No couches have been ceremonially jumped upon so far, so this should still be considered rumor.
Laura Prepon and Tom Cruise are dating and every #scientology nut in LA thinks it could be the next royal wedding.

— Kathryn Claypool (@KathrynClaypool) April 18, 2014

3. Lindsay Lohan's Train Wreck Show About Her Train Wreck Life Going Off The Rails After One Season
Oprah Winfrey is apparently so unhappy with the depressing shitshow that is Lindsay Lohan's reality television program on the OWN network that she is supposedly canceling it after just one season. Who could have guessed that giving an unbalanced, drug-addicted narcissist her own show could have ended so poorly?
Can't decide which characters are the most shocking on Sunday night television, the cast of 'Game Of Thrones' or Lindsay Lohan on OWN.

— Jenny Johnson (@JennyJohnsonHi5) April 14, 2014

4. Wu-Tang Fans Trying To Raise $5 Million For Privilege Of Listening To New Album 
Fans of the Wu-Tang Clan are attempting to pool their resources and raise the $5 million needed to outbid some guy who wants to buy the sole copy of the hip-hop group new super-limited-release album The Wu — Once Upon a Time In Shaolin.
I'll buy that one copy of the new Wu-Tang album if they throw in that dude's severed dong

— Eli Braden (@EliBraden) April 17, 2014

5. The World Gets Its First Google Glass Supercreep
A Shanghai early adopter has marked himself as the first official insanely creepy Google Glass owner after he started tweeting ogling photos of his fellow subway commuters taken from the secrecy of his obnoxious face computer. His photos (archived here) have been removed and he's issued an apology. He, however, is only the vanguard in what is certain to be a deluge of creeper auteurs.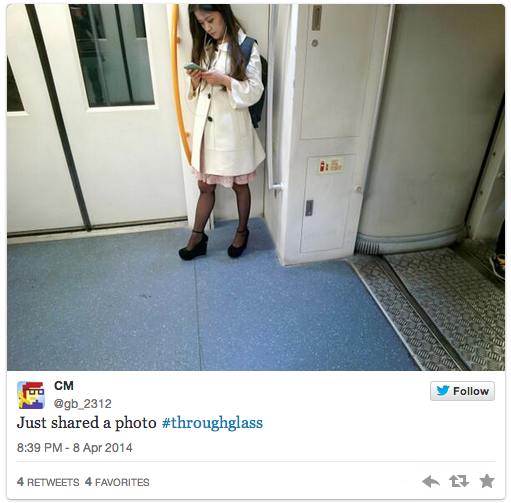 I'm so sorry, I will not be taking pictures through google glass in public places for strangers, please trust me and forgive me, thanks.

— CM (@gb_2312) April 18, 2014
Google Glass reviews gloss over the repair costs from all those punches in the face.

— hey Bosh (@TheBosha) April 5, 2014