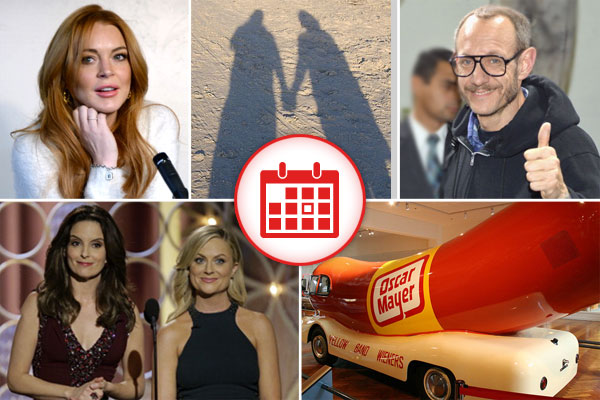 1. Professional Creepy Photographer Terry Richardson Denies Allegations Of Being About As Creepy As Most People Assumed
Fashion photographer Terry Richardson—who has previously been accused of offering high-profile photo shoots to young, up-and-coming fashion models in exchange for sexual favors—has denied that he offered a high-profile photo shoot for Vogue to young, up-and-coming fashion model Emma Appleton in exchange for sexual favors.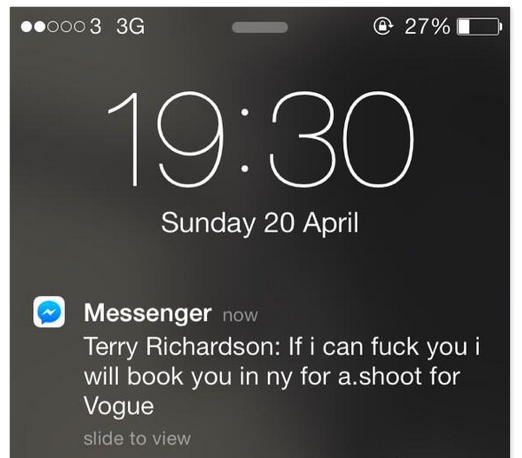 The main reason Terry Richardson gets away with it is no one else has access to a point and shoot camera and a plain white background.

— Gabe Delahaye (@gabedelahaye) April 21, 2014

2. To Chagrin Of Entire Internet, Lindsay Lohan Becomes Even More Of A Sympathetic Human — Announces Recent Miscarriage On Reality Show
During the finale of her soon-to-be-cancelled reality TV show last night, Lindsay Lohan revealed that she recently suffered a miscarriage and broke down crying while talking about it, causing people worldwide to feel unwelcome and unpleasant feelings of sympathy toward the popular celebrity punching bag.
The Oprah show about (enabling) Lindsay Lohan is intense!!

— Jensen Karp (@JensenClan88) April 21, 2014

3. 96K Pounds Of Oscar Mayer Wieners Recalled For Containing Dangerous Levels Of Delicious Gooey Cheese
Kraft Foods recalled 96,000 pounds of Oscar Mayer cheese dogs that were mistakenly labelled as classic wieners. This would seem to settle a long-standing bet in the Happy Place offices that wieners are classically not supposed to discharge a viscous yellowish ooze. Somebody owes a certain writer five dollars and a penicillin shot.
Kraft is recalling 96,000 pounds of Oscar Mayer Wieners. Someone with a conscience must have read the actual ingredients.

— Warren Holstein (@WarrenHolstein) April 21, 2014

4. Chicago And Boston Top List Of Funniest Cities In America, L.A. Retains Position As Funniest Smelling 
According to a nine-month study from the University of Colorado's Humor Research Lab, Chicago—home of improv comedy and testing ground for world-famous comedians like Tina Fey and Amy Poehler—is the funniest city in the United States, followed closely behind by Boston and (somehow or other) Atlanta. New York City and Los Angeles were listed as numbers 6 and 7 respectively.
Well yeah, have you seen the Cubs? RT @ChicagoBreaking: No joke, Chicago is America?s funniest city http://t.co/02Qs8OAsEb

— Jeff Aronson (@jamfan40) April 21, 2014

5. This Story About A Married Couple Who Passed Away Within 15 Hours Of Each Other Is Probably The Sweetest Story About Two People Dying You'll Read Today
A couple who never went a night without sleeping next to one another during 70 years of marriage, and who held hands every morning during breakfast, died within 15 hours of each other last week. It took seven decades, but Kenneth Felumlee ultimately pulled off a narrow victory over his wife Helen.
My new neighborhood is just like "Rear Window" but if married people murdered each other with loud passive aggression about groceries.

— Julieanne Smolinski (@BoobsRadley) April 16, 2014