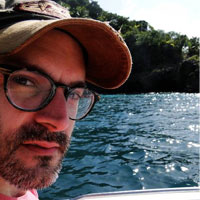 Filed by Dennis DiClaudio

|

Aug 26, 2014 @ 3:43pm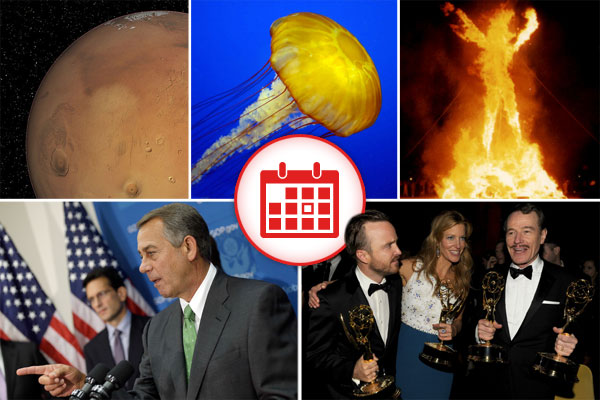 1. 'Breaking Bad' Allows Several Other Shows To Win A Few Emmys
Several shows that were not AMC's Breaking Bad—including Game of Thones, Sherlock and True Detective—were able to collect a small number of awards at this years Emmys ceremony. Bryan Cranston, who received his 217th through 223rd awards, delivered the acceptance speech of the night:
Oh fuck! Bryan Cranston is giving that speech that's gonna populate LA with a thousand more annoying actor roommates:( #Emmys2014

— Jenny Mollen (@jennyandteets) August 26, 2014
Breaking Bad just won enough Emmys to qualify for a presidential bid. #2016 #Emmys

— Quinn Katherman (@QuinnK) August 26, 2014

2. Thousands Of Burning Man Attendees Receive Shower Against Their Wishes
An area of the Black Rock Desert in Nevada where where this year's Burning Man Festival will be taking place received an unusual amount of rain this week, causing officials to temporarily close the event and forcing thousands of attendees to make camp in the parking lot of a local Walmart. "We're going to make good of a bad situation—I hear Pyramid Lake is beautiful, and apparently there is going to be a big party there and potentially a massive orgy," one cheerful attendee explained.