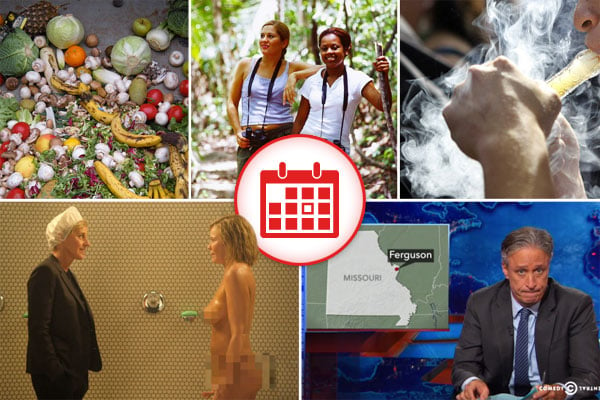 1. Unless You Happen To Be A Black Person, Your White Friend Probably Doesn't Have Any Black Friends
According to the findings of a new survey from the Public Religion Research Institute, three-fourths of all white people have zero black friends. And, while an average white person with 100 friends in total typically has just one black friend, a black person with 100 friends has eight white friends.
"I have a lot of black friends!" - White guy with one black friend.

— Susan Burke (@ThatSusanBurke) November 13, 2013

2. Jon Stewart Finally Tells Us How We're Supposed To Feel About Ferguson
Newly back from a summer hiatus, Jon Stewart laid into Fox News for the way that they've been covering the Ferguson situation on last night's episode of The Daily Show. "Why all the interest in holding police officers to a higher standard than gangs?" Stewart asked in response to Fox correspondents wondering why the media wasn't covering black-on-black violence as stringently. "They both flash colors and, yes, one of them has been sworn to protect and defend, but still."
New #Ferguson audio contains bombshell revelation that cop may have been at fault when he shot an unarmed kid multiple times.

— Frank Conniff (@FrankConniff) August 27, 2014

3. Chelsea Handler Grabs Hold Of Last Opportunity To Make America Look At Her Naked In 'Chelsea Lately' Finale
As everyone knows, the best part about being a celebrity is that it gives you the opportunity to make everyone look at you naked whenever you like. And since last night was the last episode of the long-running E! chat show Chelsea Lately, the show's host Chelsea Handler took advantage of her last night of basic cable stardom to get naked and jump up and down one last time.
I had a great time shooting this with @ChelseaHandler. Interesting fact - her breasts are pixilated in real life. https://t.co/PwoAsYAn8X

— Ellen DeGeneres (@TheEllenShow) August 27, 2014

4. Smoking Pot Reduces Domestic Violence For Reasons That Should Be Pretty Obvious
According to a new study, couples in which one or both parties regularly smoke pot together report fewer incidences of domestic violence. Though this is likely attributable to the mellowing effects of marijuana, it could also be that they were too lazy to pick up the phone.
If marijuana made you violent and aggressive then the murder rate in California would be holding steady at 10,000%.

— Nick Youssef (@NickYoussef) August 19, 2014

5. The World Is Wasting One-Third Of Its Food Output — Good Thing No One Out There Is Starving To Death
According to recent research, the world wastes approximately one-third of all its food. That's about 1.4 billion tons of nutritious materials every year. This chart shows where, besides your ungrateful kids' dinner plates, the food is getting lost.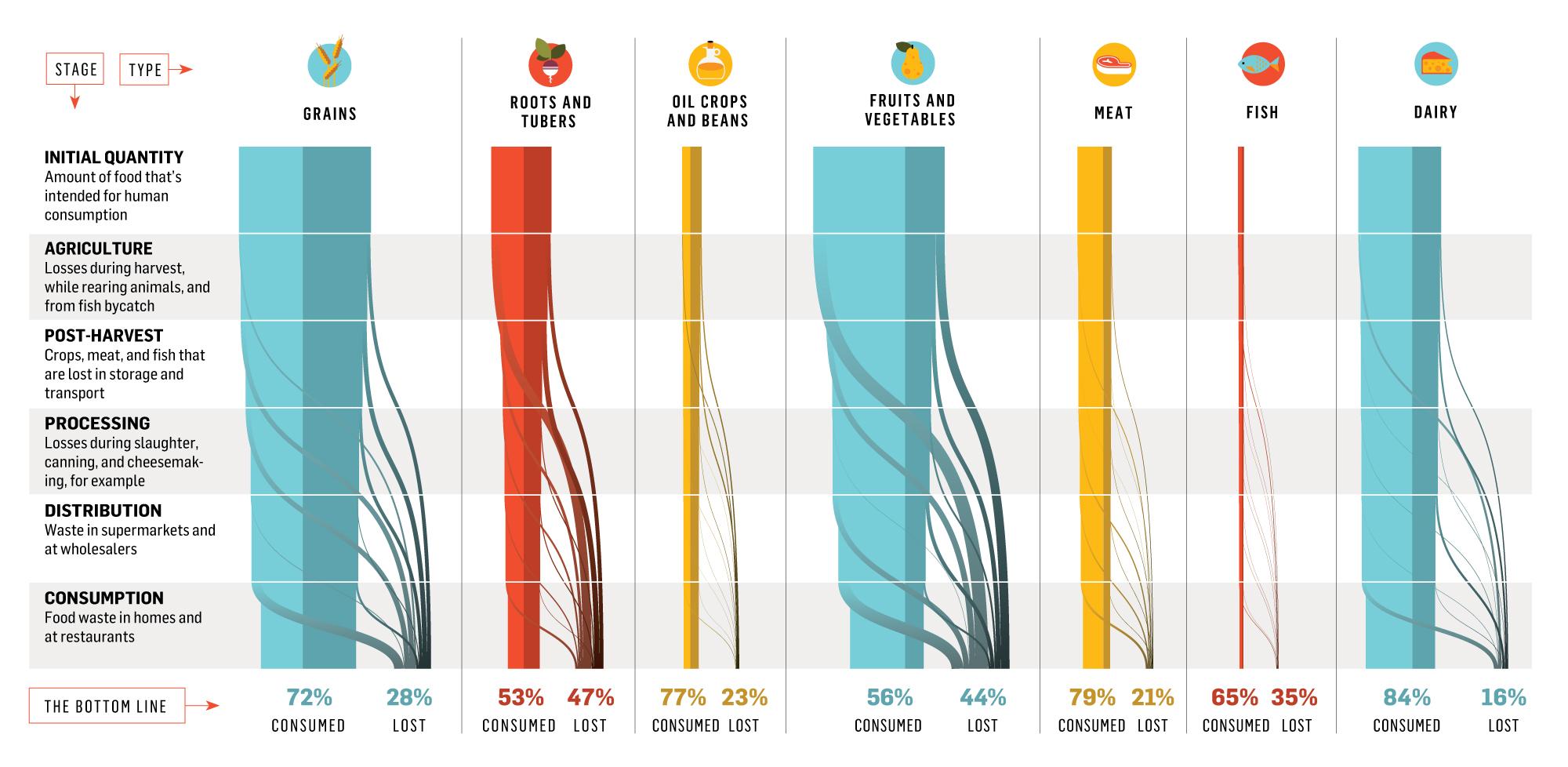 I was raised by my grandmother who grew up during the depression so I get a real kick out of wasting food and money.

— Jocelyn Plums (@FilthyRichmond) March 16, 2012

(by Dennis DiClaudio)