1. Painting From George Zimmerman's "I Need Money" Period Selling For $100K on eBay
George Zimmerman's painting of an American flag—bearing the words "one nation" under the word "God," which is pretty clever for gun-crazy vigilante—is currently going for for about $10,000 on eBay, up from an opening bid of $50, despite the artist's uncharacteristic choice to not spill any red paint.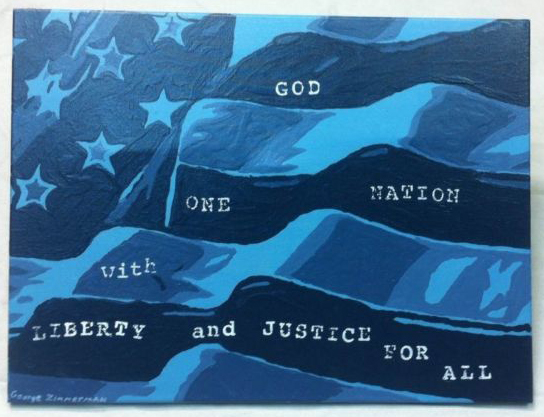 George Zimmerman is selling his original painting on eBay. But no matter how many times you hit the bid button, you won't be charged

— Eliza Bayne (@ElizaBayne) December 17, 2013

2. Edward Snowden Still Needs Permanent Asylum Despite The Fact That The Media Has Stopped Caring About Him, Turns To Brazil 
NSA whistleblower Edward Snowden, who is temporarily staying in Russia, has written an open letter to the nation of Brazil—published in today's Brazilian Folha newspaper—requesting permanent political asylum in return for helping the South American nation investigate U.S. espionage attempts on it. 
If I'm not supposed to trust Edward Snowden, then I certainly won't trust agencies that gave him access to all my shit.

— Erik Tanouye (@toyns) December 16, 2013

3. You Won't Believe The How Creepy And Passive Aggressive This Email From Upworthy Is!
The website Upworthy sent out an email titled "This Is The Email Equivalent Of Us, Standing In Your Yard, Holding A Boom Box Over Our Head" (which is already kind of nauseating) to people on its mailing list, trying to make them feel guilty for not clicking through to all the amazing content on their site that they created just for them. "We were just starting to think you'd lost interest in receiving these emails," the email states. Members of its mailing list should be warned to lock their doors at night and hold their children close to their hearts.
Launching a new website called Unworthy. I'm just gonna take all of Upworthy's posts and re-share them.

— Adam Carl (@AdamWearsPants) December 9, 2013

4. Kurt Cobain's Soul Can Finally Rest Easy, As Nirvana Gets Inducted Into The Rock & Roll Hall Of Fame
If there's one thing that Nirvana front man Kurt Cobain always wanted, it was validation from the music business's institution. And now he got it! Nirvana will be inducted into the Rock & Roll Hall of Fame this year alongside KISS and Peter Gabriel. Somewhere up in Heaven, a sunbeam version of Cobain is sitting on a puffy cloud and smiling.
Your dad bought Nirvana's "Nevermind" just for the cover.

— Mark Leggett (@markleggett) November 6, 2013

5. Politician Tries To Get Nude Photos Removed From Internet, Which Is Always A Fantastic Idea
Canadian legislator and former actress Lenore Zann become understandably incensed when a teenage boy somehow managed to find very private naked photos of her—taken from an episode of the long-running Showtime series The L Word—and tweeted them to her. Not wanting anyone to see the personal images, she attempted to use Canadian law to force the kid to remove them from the Internet. Now you can see them right here. Everything worked out perfectly!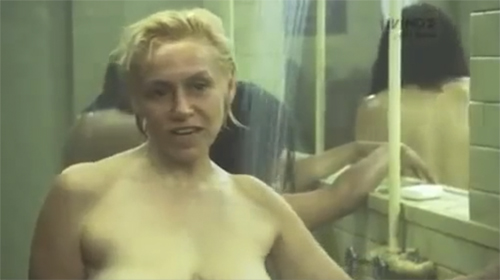 When's the right time to tell my family I've seen all six seasons of The L Word?

— Liana Maeby (@lianamaeby) July 25, 2013