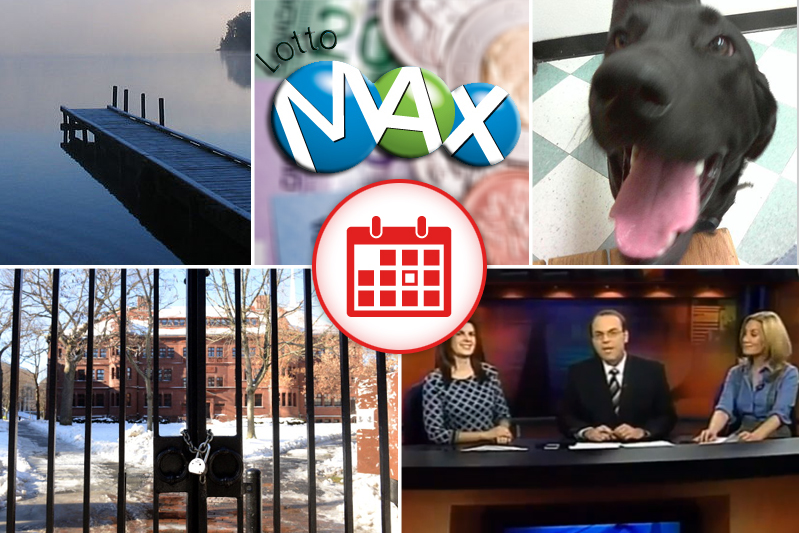 1. Harvard Student Who Called In Fake Bomb Threat Successfully Dodges Final Exam... As Well As Next Several Years Of His Life Possibly
Eldo Kim—the 20-year-old Harvard student who called in a bogus bomb threat in an effort to get out of a final exam earlier this week—is being held on federal bomb hoax charges and faces up to five years in prison. On the plus side, he did manage to get out of that exam.
Student calls in bomb threat at Harvard to avoid exams. How'd a Harvard guy get the crazy idea that rules didn't apply to him?

— Ritch Duncan (@ritchied) December 18, 2013

2. Hero Seeing Eye Dog Jumps Onto Subway Tracks To Save Owner Or possibly So They Can Both Die Together — It's Hard To Tell
A blind New York man and his seeing eye dog both miraculously survived being run over by a subway train yesterday. After the man suffered a dizzy spell and fell onto the tracks, his dog jumped after him in an effort to get him to safety. The train rolled over both of them causing only minor injuries to the man. The dog has no idea why people keep taking its picture, but he probably likes the attention.
A fun trick to play on a blind guy is to get down on all fours, switch places with his seeing eye dog, then keep him safe for 12-15 years.

— Chase Mitchell (@ChaseMit) April 24, 2013

3. Canadian Lottery Winner Blows Entire $40 Million Jackpot On Useless Cancer Research
A Canadian lottery winner who lost his wife to cancer last year has decided to give the entirety of his $40 million winnings to cancer research in an effort to save lives instead of using the money to ruin his own.
I did not win the lottery. But I'm still gonna eat these expired eggs. #FeelingLucky

— Keith Alberstadt (@KeithAlberstadt) December 18, 2013

4. Kansas News Anchor Invited By Station To "Get The F**k Out Of Here" Forever
Justin Kraemer—the Wichita, Kansas news anchor who became an Internet sensation after he accidentally spoke the words "Let's get the fuck out of here," into a hot mic at the end of his news broadcast on Saturday night has reportedly been fired. "At least I'm real," Kraemer has said. "If I have an epitaph, that's what it is." Not a bad fucking epitaph, really.
"Hashtag adorbs," said the local news anchor. That's the last thing I remember before it all went black.

— Tom Ceraulo (@tceraulo) December 1, 2013

5. Tourist Falls Off Pier While Checking Facebook On Phone Instead Of Being Thrown Off By Locals
A Taiwanese tourist fell off a pier on Port Phillip Bay in Victoria, Australia Monday night after becoming so focused on the Facebook feed on her phone that she literally lost all sense of self-preservation. She was pulled from the water by a police boat but, because her phone was destroyed in the water, was unable to update her status until she got to a computer.
Before Facebook it was possible to pretend everyone in your life wasn't a moron.

— Abominable Snow Adam (@theleanover) December 18, 2013