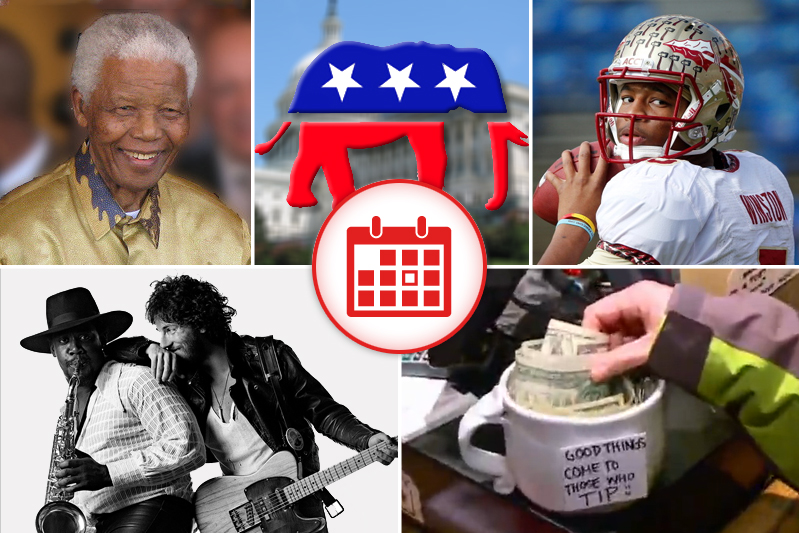 1. Pretentious Poem Written On Old Notebook Paper By Some Guy Named Bruce Springsteen Sells For $197K
An old piece of notebook paper that Bruce Springsteen used to jot down the lyrics to his 1973 song "Born to Run" sold to an unnamed Sotheby's auction bidder for $197,000. If anybody has any information on this bidder, please let us know. We have all kinds of garbage lying around the office. 
"Tramps like us, baby we were born to run. Except I'm not a tramp, I'm The Boss, and you're fired!"- Bruce Springsteen

— Michael Kupperman (@MKupperman) October 1, 2013

2. There Are Many Ways To Tweet About A Story Involving An Alleged Rape, This Is Not One Of Them
This tweet from NBC Sports Radio has been deleted from their Twitter feed, but the Internet forgets nothing.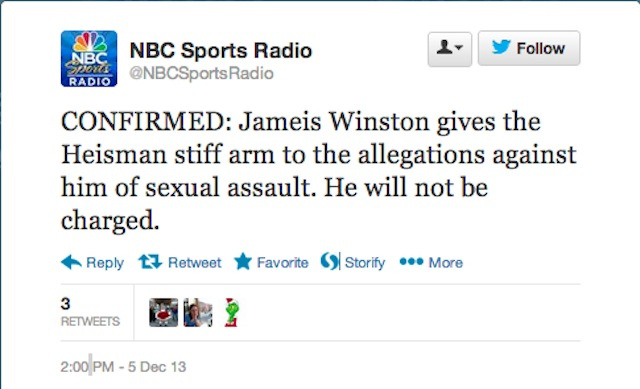 3. South Africa Unsure How Its Going To Handle All The People Who Will Attend Nelson Mandela's Funeral
In the wake of Nelson Mandela's death at the age of 95, the country of South Africa is trying to figure out how it will handle the unprecedented influx of mourners who are expected to arrive for the civil rights leader's funeral. Which, if you think about it, is a much better problem to have than the one they had just a few decades ago.

4. The GOP Is Now Coaching Candidates On How To Run Against Women Most Of Them Are Probably Unaware Have The Right To Run For Office
The National Republican Congressional Committee is currently in the process of training GOP candiates how to not say the word "rape" every third sentence or ask female opponents how they got their husbands' permission to leave the house long enough to attend debates.
Obama says House Republicans should be embarrassed by their record. It's a 1959 Pat Boone Christmas album.

— Warren Holstein (@WarrenHolstein) December 6, 2013

5. Ohio Coffee Shop Punishes Tip Thief By Holding Food Drive For Him
Are we just really cynical assholes, or is it kind of obvious that the charitible food drive just part of this coffee shop's passive-aggressive attempt to shame this guy they caught stealing from their tip jar ? The news crew doesn't seem to be in on the joke. Or are they? It's so hard to tell.
I WISH CERTAIN PEOPLE WOULD STOP BEING SO PASSIVE-AGGRESSIVE

— Nina Bargiel (@slackmistress) December 5, 2013