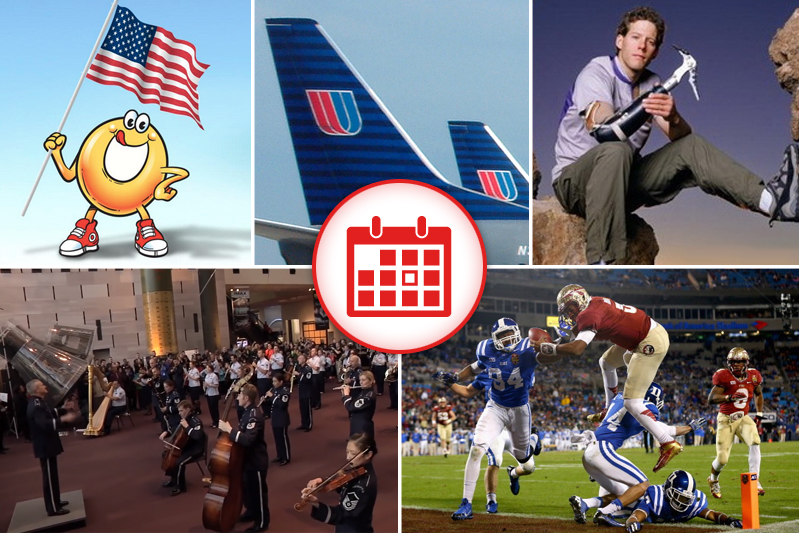 1. SpaghettiOs Over-Estimates Public's Desire For Peal Harbor Tribute From An Anthropomorphic Piece Of Pasta
SpaghettiOs drew the ire of thousands of people across the country, not through the taste of their canned pasta-like product as is usually the case, but via an embarrassingly miscalculated attempt to honor America by associating their cartoon mascot with one of the darkest days in U.S. history. And we're not talking about the day that SpaghettiOs went on the market.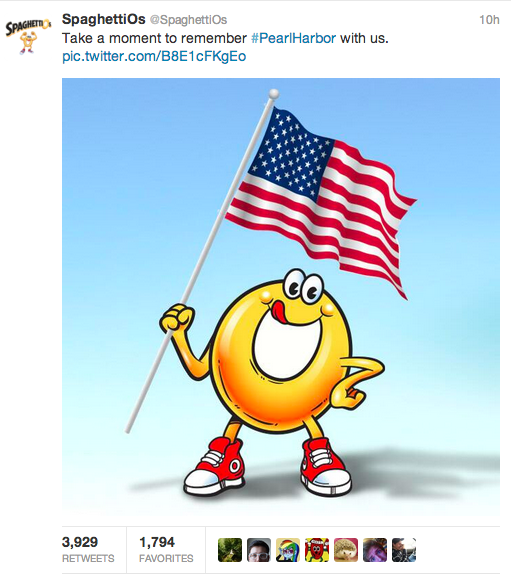 BREAKING: SpaghettiOs apologizes and offers free Kamikaze shots to all surviving Pearl Harbor veterans.

— Warren Holstein (@WarrenHolstein) December 7, 2013

2. United Express Crew Never Gets Around To Waking Sleeping Passenger Before Exiting And Locking Up Their Plane
A California man who fell asleep on a flight from Louisiana to Texas awoke to find himself locked inside the otherwise empty cabin. About a half hour after calling his girlfriend and asking her to get help, he was let out and allowed to continue his regularly-scheduled nightmarish travel experience.
They should make an airplane window that's resistant to forehead grease marks.

— Josh Hara (@yoyoha) November 20, 2013

3. Guy Who Inspired '127 Minutes' Seems To Be Working On Inspiring A New Darker Movie About Domestic Abuse
Aron Ralston—the guy who cut off his own arm and inspired the James Franco movie 127 Hours—was arrested Saturday night for domestic abuse and one count of "wrongs to minors," which sounds equally confusing and bad. It is unknown who will play him in the even more depressing follow-up biopic.
I've only seen the first ten minutes of 127 Hours but so far it's the feel-good movie of the year!

— Mike Spiegelman (@Spiegelmania) May 12, 2013

4. 3 Out Of 4 People In National Air and Space Museum Seem To Be Part Of U.S. Air Force Band Flash Mob
The U.S. Air Force Band proved two things last week: 1) Not every flash mob is a horrible abuse of twee-ness, and 2) most people at the National Air and Space Museum are in fact there for reasons other than fun.
My favorite flash mob is the one where everyone got together and decided to pretend to like kale.

— Jensen Karp (@JensenClan88) July 3, 2013

5. Auburn's "Students" To Face Florida State's "Students" BCS National Championship
It looks as though the gigantic mutantly large and powerful student members of the Auburn Tigers will be taking on their equally astoundingly terrifying counterpart students from Florida State for the College Football National Championship. No matter who wins, it will be a great day for education!
As a guy who doesn't watch a lot of college football, be honest with me, how many of these teams aren't named the Tigers? #SECChampionship

— Papa's Basement (@papasbasement) December 8, 2013