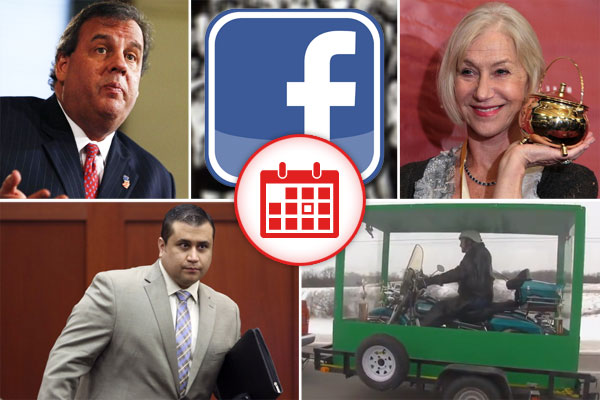 1. George Zimmerman To Let Someone Repeatedly Punch Him In The Face For Charity
Infamous ground-stander George Zimmerman has agreed to participate in a "celebrity" boxing match with an as-yet-undecided opponent on March 1. Hip-hop star DMX has volunteered his boxing services, telling TMZ, "Once I am done with him, I am going to whip my dick out and piss on him... right in his muthafuckin' face." It remains to be seen whether or not Zimmerman will take him up on the generous offer.
George Zimmerman is going to be in a celebrity boxing match for charity. Also, aliens who were about to make first contact just did a 180.

— Carol Ray Hartsell (@carolrhartsell) January 31, 2014

2. Looks Like Chris Christie Knew About The Bridge Traffic Just Like Everybody Knew That He Knew
Former Port Authority official David Wildstein is now stating that New Jersey Gov. Chris Christie did in fact know about lane closures on the George Washington Bridge while the traffic incident was still occurring. "This information, if true, really comes as a major shock," is a statement that was literally said by nobody.
Chris Christie's career is now heading toward the "joining George Zimmerman in the boxing ring" phase.

— Rex Huppke (@RexHuppke) January 31, 2014

3. Facebook to Let You Be Anonymous And Creepy Instead Of Just Regular Creepy
The social media website that made its name by giving users a platform on which to tell everyone in their social circle about every minute detail of their lives seems likely to start providing apps that will let users doing something incredibly weird: not tell everyone every aspect of their lives and maintain a veil of anonymous privacy and dignity. That just seems weird and wrong.
Where were all these Facebook "friends" when I was 8 and needed help throwing rocks at cars

— Brian Gaar (@briangaar) January 30, 2014

4. Dead Biker Buried The Way He Lived — Causing A Huge Public Distraction
A deceased Mechanicsburg, Ohio motorcycle enthusiast was buried in a large transparent box mounted atop his trusted Harley Davidson, because you know biker guys: they don't like to draw a lot of attention to themselves.
"You're so cool guys!" -me whenever a loud biker gang drives by

— Elisha Yaffe (@elishayaffe) October 10, 2013

5. 68-Year-Old Dame Helen Mirren Twerks In An Uncomfortably Arousing Manner
In case you were in the mood to experience really conflicted feelings while watching a highly respected sexagenarian actress vigorously pumping buttocks and genitals before an applauding audience of intellectuals, here is video footage of Dame Helen Mirren twerking on Harvard's campus: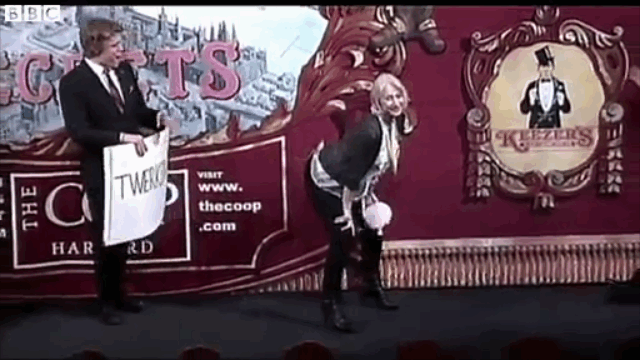 Don't even TALK to me till I've had my coffee & you're Helen Mirren.

— rob delaney (@robdelaney) December 15, 2013