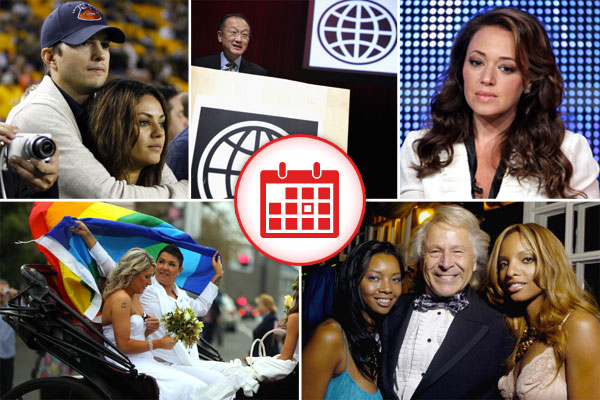 1. 70-Year-Old Billionaire Claims He's Found The Cure For Aging — Step 1: Be A Billionaire...
Billionaire fashion designer Peter Nygard claims that he and his team of scientists have discovered how to reverse the aging process in humans by utilizing stem cell technology. He made his announcement the the way that any serious person releases groundbreaking scientific findings: with an infomercial-style PR video:
"What are you going to do about how fat you are and how much your face is aging?" - Ads for women

— Jill Morris (@JillMorris) January 12, 2014

2. The Only Two People From 'That 70s Show' That We Still Care About Are Marrying Each Other
Ashton Kutcher and Mila Kunis—stars of No Strings Attached and Friends with Benefits, respectively—are engaged to be married, according to E! News. Our condolences to all of the very sad, very deluded people in the world today.
If Ashton Kutcher can marry Mila Kunis then I can marry Mila Kunis.

— Josh Beck (@jshbck) February 28, 2014

3. World Bank To Briefly Pretend It's Suspending Loan For Uganda Over The Country's New 'Send All Gays To Jail Forever' Law
Jim Yong Kim has announced that the World Bank is delaying a $90 million loan intended to strengthen the health-care system of Uganda due to the country's newly instated law which will send people convicted of homosexual acts to prison. "Institutionalized discrimination is bad for people and for societies," Kim wrote in a Washington Post op-ed. He did not mention how long the organization will continue to pretend to take a stand.