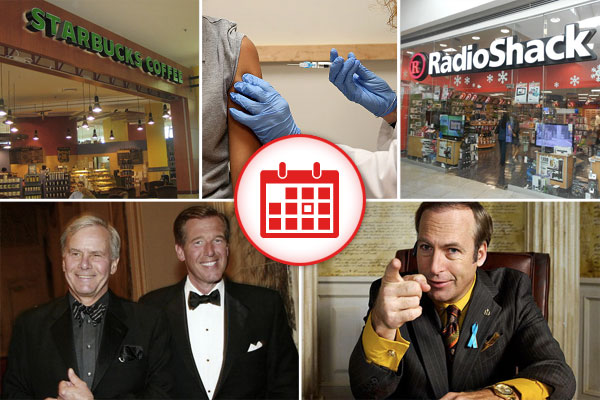 1. California Might Make It Illegal For Parents To Risk Lives With Their Dumbness
As reported cases in California's measles outbreak rise into triple digits, some lawmakers are planning to introduce legislation that will rescind parents' right to be idiot dumbshits who believe discredited medical studies by charlatans and refuse to have their kids vaccinated.
One of the worst side effects of measles is me burning your house down if you didn't vaccinate your kid.

— Julian McCullough (@julezmac) February 5, 2015

2. Tom Brokaw Finally Has An Acceptable Excuse For Not Liking Brian Williams
Former NBC News anchor Tom Brokaw wants current anchor Brian Williams' "head on a platter" after his replacement admitted to lying about wrestling a ferocious robot lion to the ground (or something) while covering the war in Iraq, according to an anonymous source at the station. This shouldn't be a big deal, since Williams reportedly became adept at sewing his own head back onto his body while covering the Battle of the Bulge.