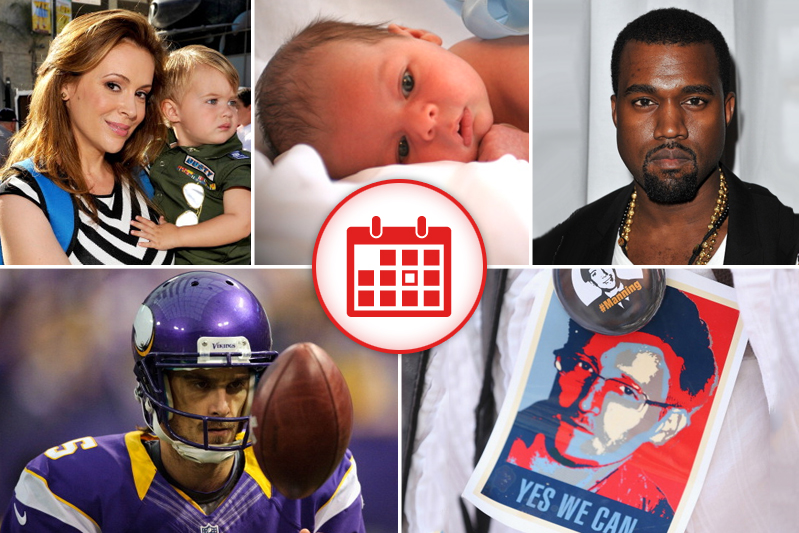 1. You'll Soon Be Able To Buy Kanye West Merchandise With Official Kanye West Currency Called, Yep, "Coinye West"
A new form of cryptocurrency called Coinye West—much like Bitcoin, but way better for reasons that could probably best be explained in a 27-minute autotuned free form diatribe on late night TV—will actually be a real thing in the world staring on January 11. Its creators say it will be a more stable form of currency than Bitcoin and could be used for buying concert tickets or really ugly pocketbooks.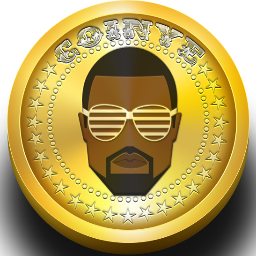 Kanye West plays loving tribute to Kanye West.

— Trevor S (@trevso_electric) December 20, 2013

2. Alyssa Milano Stands Up For Skinny People Who Are Supposedly Fat Everywhere While Making Jay Mohr Look Like The Douche He Is
After comedian Jay Mohr made fun of what apparently counts as Alyssa Milano's post-baby weight gain at the NASCAR Sprint Cup Series Champion's Awards in Las Vegas last month, the actress responded on Twitter like an actual human being, thus making him look even more like a dick he than he'd already made himself look. 
.@jaymohr37 So sorry you felt the need to publicly fat-shame me. Be well and God Bless. Please send my love to your beautiful wife.

— Alyssa Milano (@Alyssa_Milano) December 26, 2013
Shook the dreamcatcher that's still hanging in my teenage bedroom and a bunch of grainy Alyssa Milano jpegs fell out.

— Sean Thomason (@TheThomason) December 28, 2013

3. You Won't Believe What This Alabama Couple Named Their Baby Unless You Believe They Named It 'Krimson Tyde'
An Alabama couple is facing a lot of online backlash after naming their newly-born son "Krimson Tyde," in reference to the University of Alabama's football team, the Crimson Tide. Though, since this is the Internet, most of those people were probably just mad because it was spelled wrong.
Good thing I'm not having kids, because I would almost surely use CAPTCHA as a baby name generator. Welcome to the world, little Deorizu!

— Mojave Phone Booth (@MojaveFoneBooth) November 4, 2013

4. Some Members Of Congress May Or May Not Want To Make Out With Edward Snowden
Rep. Jim McGovern (D-Mass.) is among a small number of congresspeople who, for some crazy reason, do not think that Edward Snowden should be thrown in prison for the rest of his life for having alerted U.S. citizens and the rest of the world to what many consider to be unconstitutional and immoral invasions of privacy perpetrated by the NSA. "I've come to the conclusion that he's more of a whistle-blower than a villain," McGovern said.
An editorial in the NYT strongly suggests that Obama should go easy on Snowden and insists you try their winter vegetable casserole recipe

— Michelle Wolf (@michelleisawolf) January 2, 2014

5. Minnesota Vikings Claim Chris Kluwe's Weird Gay Stuff Had Nothing To Do With Why They Don't Want Him Around Anymore
After Deadspin published an article by former Minnesota Vikings kicker Chris Kluwe, in which he implied that his gay rights advocacy was the reason he lost his job in May, team officials are denying the allegations, saying that Kluwe "was released strictly based on his football performance."
Watch the NFL treat Chris Kluwe like salad frog: "Ew--what's this THING doing in our lunch? Throw it out! Throw it out!"

— Nell Scovell (@NellSco) January 2, 2014