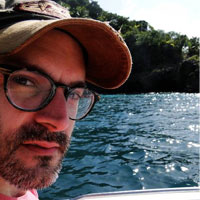 Filed by Dennis DiClaudio

|

Jun 01, 2015 @ 12:52pm
1. Tracy Morgan Is Back (Kind Of)!
Tracy Morgan made his first public appearance this morning on NBC's Today show since his near-fatal car accident last June. "Bones heal, but the loss of my friend will never heal," the comedian told Matt Lauer, referring to fellow comedian Jimmy Mack, who died when a Walmart truck collided into Morgan's tour bus. "I love comedy. I'll never stop loving her. I love comedy and I can't wait to get back to her, but right now my goal is just to heal and get better because I'm not 100 percent yet, I'm not," he explained later in the interview. "And when I'm there, you'll know it. I'll get back to making you laugh. I promise you."