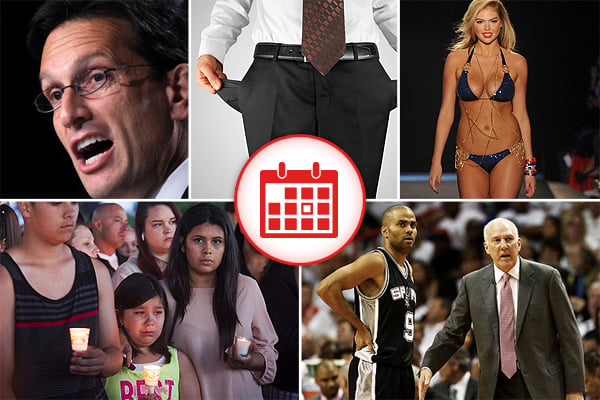 1. House Majority Leader Eric Cantor Got Beaten In The Virginia Primary By A Little-Known Tea Party Candidate
David Brat, an economics professor at Randolph-Macon College, demonstrated how the Tea Party has infested the foundation of the GOP like carpenter ants by pulling off a primary win over House majority leader Eric Cantor with a wide margin. Brat surprised the GOP by winning with a campaign budget of just $200K, and a message appealing to conservative voters' fear that illegal immigrants are hiding under their beds.
I wish Eric Cantor and the Miami Heat could lose every night

— Joe Mande (@JoeMande) June 11, 2014
2. Yesterday's Senseless Shooting Of The Day Happened In...Troutdale, OR
Reynolds High School in Troutdale, OR, just outside of Portland, was the location for Tuesday's shooting when a student opened fire in the school, tragically murdering 14-year-old Emilio Hoffman before killing himself, serving as a horrible reminder that this is just going to go ahead and happen every day because guns. The location and body count for today's horrible shooting is still pending.
Have other countries started calling us the "School Shooting States of America" yet?!

— Baron Vaughn (@barvonblaq) June 10, 2014
3. America's Middle Class Is As Dead Broke As A Clinton Leaving The White House
The Credit Suisse Global Wealth Report found that when measuring the median wealth of a country's citizens, America's comes in at just under $45K per adult, which ranks our middle class at number 19 for average wealth, behind Canada, Japan, and nearly every country in Europe, with Australia at Number 1. Forget technology and energy investment, the future is in kangaroo meat and Crocodile Dundee sequels.
The Middle Class: the worst thing America eats.

— Gerry Duggan (@GerryDuggan) February 18, 2014
4. Kate Upton Aged.
Kate Upton celebrated her 22nd birthday in Chicago last night, giving publications across the nation an excuse to run photos of her. Here's one.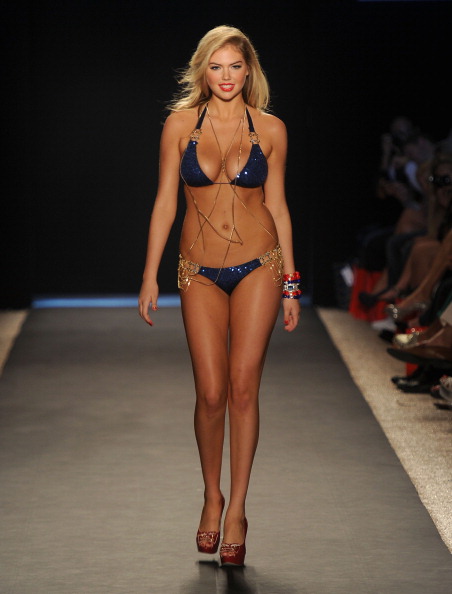 (via Getty Images)
"Wait!! You're the guy who liked my Instagram photo. Hi!" -- hopefully Kate Upton some day

— Mike Scollins (@mikescollins) June 7, 2014
5. The Spurs Beat The Hell Out Of The Heat In The First Half Of Game 3 Last Night, Then Continued The Beating Through Most Of The Second Half
The San Antonio Spurs had the best shooting half in NBA Finals history last night, sinking 90% of their shots in the first 16 minutes of the game, and 71 points in the first half. The Heat managed to narrow the lead for part of the second half, briefly bringing the Spurs' huge point margin down to single digits. But the Spurs pulled away again in the fourth quarter, ending with a win of 111 - 92. Neither Lebron James nor Tony Parker fell to the ground with a dramatic injury, so there are no memes for you to Instagram today, sadly.
At this rate, the Spurs have already scored 37 points in Game 4.

— Ben Greenman (@bengreenman) June 11, 2014
(by Bob Powers. Dennis DiClaudio is off today.)