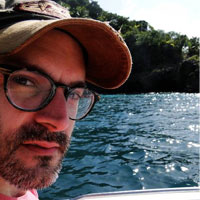 Filed by Dennis DiClaudio

|

May 15, 2015 @ 12:00pm


1. B.B. King's Gibson Guitar Lucille Left A Widow
The world is in morning today, after blues legend B.B. King died from complications related to diabetes yesterday. This terrible news comes just two weeks after the passing of soul legend Ben E. King. R&B singer Bobby King would be wise to watch his back.
I'll never forget what I was doing when I learned that BB King died: watching Rita Ora sing & dance around in a bra.

— Alexa Clit Eastwood (@TheWoodenslurpy) May 15, 2015

2. Texas Might Legalize Recreational Marijuana, Except That It Probably Won't
Texas's conservative-led House Criminal Jurisprudence Committee voted 5-2 in favor of legalizing recreational marijuana use for adults last week. This is a pretty big deal from a cultural and legal perspective. No subset of a legislative body in the nation has backed marijuana legalization before. However, as Gov. Greg Abbott has promised to veto any such bill that came across his desk, this effort has as much chance of surviving the full legislative process as a joint does of making it all the way through a Bob Markey cover band's Tuesday night rehearsal.