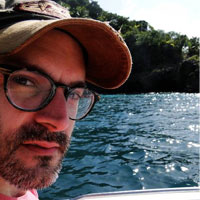 Filed by Dennis DiClaudio

|

May 28, 2015 @ 12:28pm


1. George Pataki Joins GOP Primary Race To Delight Of Sevens Of Supporters
Former New York Gov. George Pataki has decided to run for president. He has virtually no chance of winning. This is probably the last time you'll have to consider him.
George Pataki is the Mario Cuomo of never going to be the president.

— Brian Boone (@brianadamsboone) May 28, 2015

2. We're Busted! Vladimir Putin Just Discovered America's Scheme To Steal The 2018 World Cup From Russia
Vladimir Putin is criticizing U.S. involvement in the indictment of 14 FIFA soccer officials, claiming that the country is less interested in policing issues of corruption that they are in stealing the 2018 World Cup away from Russia. "I have no doubt that this is obviously an attempt to prevent [Sepp] Blatter's re-election (as) FIFA president," Putin told the press. This is likely a reference to an open letter from by Sens, John McCain and Bob Menendez asking FIFA officials "to reconsider its support for President Sepp Blatter... in light of his continued support for Russia's hosting the 2018 FIFA World Cup." Why did we not consider that he might see that letter? We were so dumb!