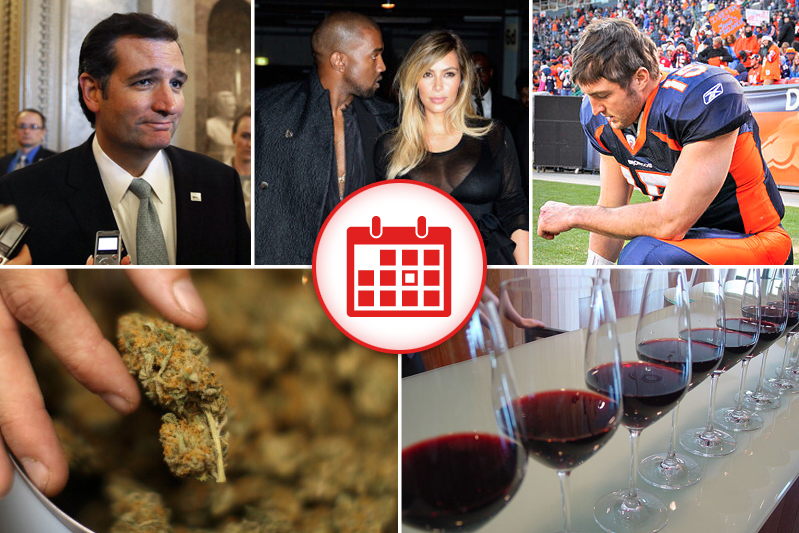 Kanye West Is Marrying The Woman Who Made A Little Version Of Kanye West Come Out Of Her Vagina
Several months after witnessing Kim Kardashian produce a tiny crying equally-self-possessed version of himself from the inside of her body back in June, Kanye West has decided to hold onto the magic woman and her little-Kanye-creating powers. The hip-hop mogul proposed marriage to her in front of a stadium full of friends and family at AT&T Park in San Francisco last night.
I hope someday Kanye will tell us how embarrassing it was when Kim caught him proposing to himself in the mirror and got the wrong idea.

— Guy Endore-Kaiser (@GuyEndoreKaiser) October 22, 2013

Ted Cruz Is Very Happy To Be Out Of Non-Real America And Back In The State That Leads The Nation In Secessionist Sentiment
After spending several weeks in the nation's capitol leading conservative efforts to shut down the government and direct it into a new recession, Sen. Ted Cruz tweeted that he's happy to finally be "back in America" in his home state of in Texas, where nearly one-in-five citizens (and half of all Republicans) support seceding from the nation.
It's great to be back home -- I've spent the past month in Washington, D.C., and it is great to be back in America!

— Ted Cruz (@tedcruz) October 22, 2013