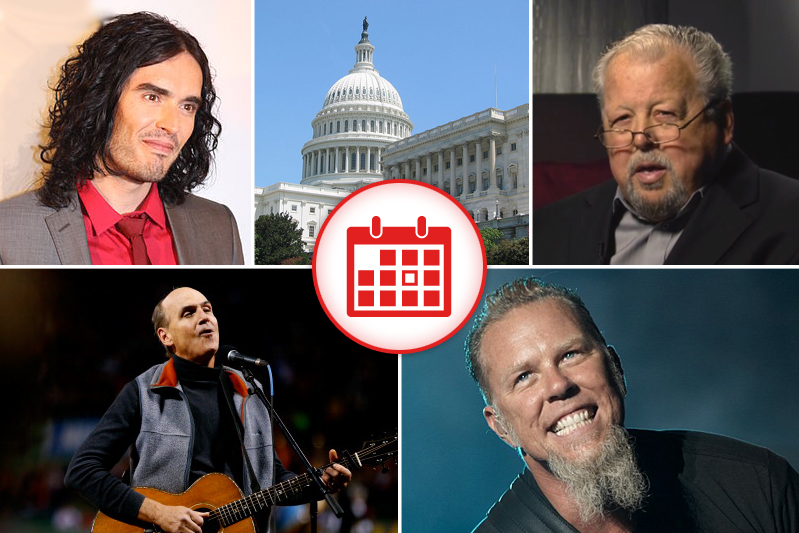 1. N.C. Republican Steps Down After Behaving Like Himself In Daily Show Segment
Don Yelton resigned from his position as the precinct GOP chair for Buncombe County, N.C. after accidentally just being himself and saying the kinds of things he really thinks while being interviewed for the Daily Show about his state's new voter ID law — which he admits was designed to make it harder for "lazy black people" who want "the government to give them everything" to vote for Democrats. "In no way are his comments representative of the local or state Republican Party," said a precinct spokesperson of the man who was literally elected to represent the local and state Republican Party.
Dear Don Yelton: Sorry you lost your job today. I hope your black friend is there to comfort you.

— Patton Oswalt (@pattonoswalt) October 24, 2013

2. Congress Holds Hearings On Obamacare Website, The Only Thing That Works Less Well Than Itself
Facing record low popularity ratings, congressional Republicans wisely opted to shift the spotlight of public scrutiny away from themselves, where they'd placed it for the past couple months, and onto the train wreck that is the Obamacare roll-out. Contractors for the HealthCare.gov website, called to speak before a clearly-politically-motivated but probably-worthwhile congressional hearing, blame dysfunction within the government for the terribly-implemented site, which does not sound at all unreasonable all things considered.
I?d like to dress up as the Obamacare website this Halloween but I just can?t seem to make it work.

— Warren Holstein (@WarrenHolstein) October 24, 2013

3. In Fairness, James Taylor Sang SOME Of The National Anthem He Was Supposed To Be Singing At The World Series Last Night
Game 2 of the World Series last night in Boston saw a number of errors, including the Red Sox accidentally allowing the St. Louis Cardinals to tie them at one game each. Your aunt's favorite singer James Taylor even got in on the fuck-up game when, at the evening's start, he mistakenly started singing a pleasant and moving well-written song of genuine patriotism before quickly realizing his mistake and switching over to the National Anthem.

4. Metallica Going To Antarctica, Unfortunately Not Forever
That heavy anarchy-dripping garage rock band that you used to worship in back in high school is being sent to Antarctica by a Fortune 500 corporation that produces an array of flavorful soft drinks to perform a concert in promotion of sugar-free low-cal Coca-Cola Zero. This doesn't seem to make a lot of sense until you realize how vehemently-opposed to bittorrenting penguins are.
At this point, is there anything less metal than Metallica?

— Skygazing Cat (@mitdasein) October 8, 2013

5. We Now Live In A World In Which Russell Brand Is The Smartest Voice On A Real News Show
Russell Brand — whom you probably remember from a bunch of things that aren't his Brand X new-ish show on FX — was on BBC's Newsnight the other newsnight to discuss his recent gig as guest editor for the New Statesman's revolution-themed issue and goddamn it if his arguments weren't annoyingly compelling and convincing. More so in comparison to the talking starched suit from whom he was sitting across.
A show where Russell Brand & Ricky Gervais compete to see who can be more condescendingly dismissive of the other's beliefs.

— Uncle Dynamite (@UncleDynamite) September 9, 2013