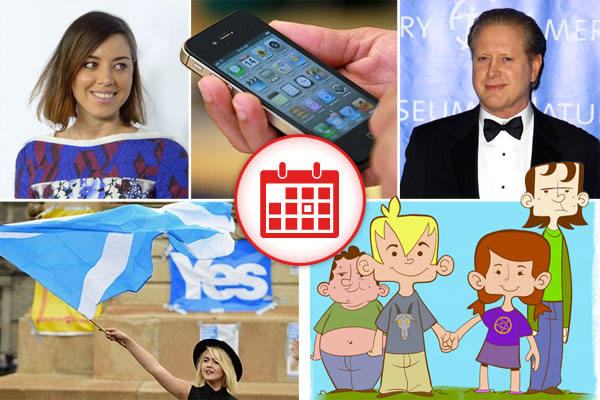 1. Scottish Citizens Briefly Stop Off At The Polls On Their Way To The Bar Today
Millions of partially sober Scottish voters head to the polls to decide the fate of their neck of the British Isles. This could either be the most important day in Scottish independence since Mel Gibson was disemboweled by that guy from The Prisoner, or it could be just another day that England gets to keep something that doesn't belong to it. We'll know after the polls close at 10 p.m. BST.
If Scotland gets independence from England I hope the ruling is that they both get a Proclaimer brother

— Mike Lawrence (@TheMikeLawrence) September 18, 2014

2. New iPhone Operating System Fixes Security Issues Apple Says It Never Had
According to Apple, the newly released io8 operating system will make it impossible for the company to share customer information with government agencies, a practice that Apple says never ever happens. It also apparently shores up the non-existent holes that did not lead to a bunch of celebrities having their naked pictures not stolen by hackers. 
updating my iPhone to iOS8. No Whammy's No Whammy's No Whammy's!!!! #io8

— Good Nerd Bad Nerd (@GoodNerdBadNerd) September 18, 2014

3. Darrell Hammond Takes Job As New Voice Of SNL In Effort To Never Ever Leave The Show Ever
Darrell Hammond—who spent 14 years as a cast member of Saturday Night Live before leaving the show in 2009—has agreed to replace the recently deceased Don Pardo as the show's announcer so that he may live out his remaining years in Studio 8H of 30 Rockefeller Plaza, where things make sense and you never have to sleep under a park bench.
Darrell Hammond has just been named my new father!

— Nikki Glaser (@NikkiGlaser) September 18, 2014

4. Satanic Temple To Hand Out Activity Book For Florida Kids Because Apparently Satan Is Just A Troll
In order to protest an Orange County, Florida court's decision that religious materials can be given to children in public schools, a Satanic organization has decided to pass out their own Devil-themed coloring and activity book. I suppose sacrificing virgins in the pale moonlight gets old after a while.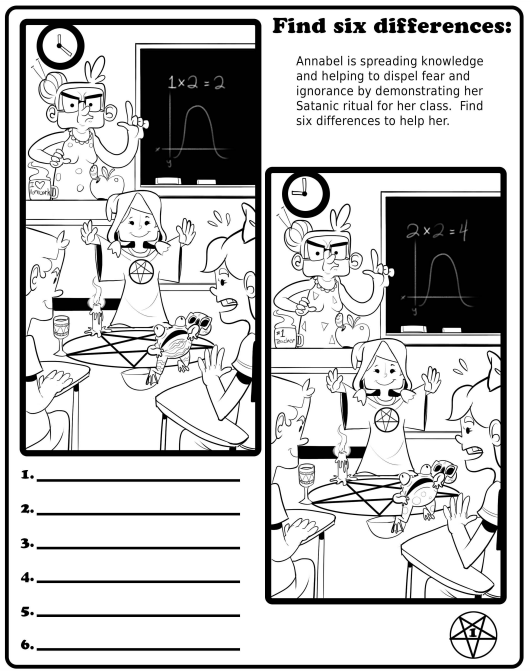 "DVD menus should have a 15 second music loop that repeats itself endlessly." - Satan

— Kumail Nanjiani (@kumailn) September 18, 2014

5. Grumpy Actress Chosen As Voice Of Grumpy Cat
Parks & Recreation's Aubrey Plaza will provide the voice for the Internet's favorite disaffected feline in the Lifetime Channel's upcoming holiday movie Grumpy Cat's Worst Christmas Ever. It's nice to see that her management people are really looking out for her.
That there hasn't been a Beetlejuice remake starring Aubrey Plaza and TJ Miller proves Hollywood can't even do things wrong right.

— Josh Gondelman (@joshgondelman) July 26, 2013

(by Dennis DiClaudio)