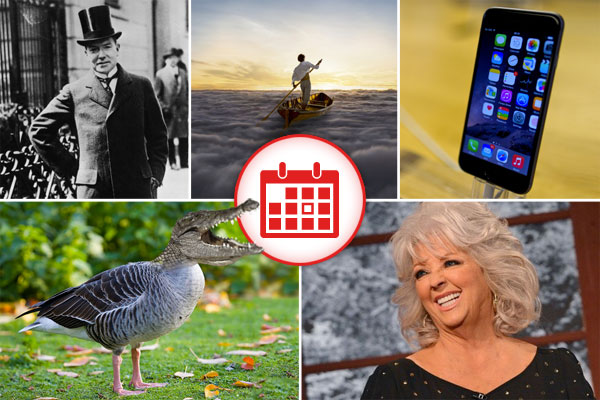 1. Consumers So Happy To Finally Get The Car-Door-Sized iPhone They Always Wanted
According to Apple, the tech company has already sold 10 million units of the iPhone 6 and 6 Plus, just three days after it went on sale. This is a record for the company, which only sold a measly 9 million units of the iPhone 5S and 5C to the exact same people a year ago.
I call my dick "iPhone 6" because it's bigger than what you're used to, talked about, people wait in lines for it, and I don't have one :(

— Trevor S (@trevso_electric) September 23, 2014

2. Rockefellers Getting Out Of The Oil Business, Which Probably Means We're About Three Weeks From Some 'Mad Max' Shit
The Rockefeller Brothers Fund—a philanthropic organization led by the extremely wealthy Rockefeller family, which made a great deal of its vast fortune in the oil business—announced Monday that it would be divesting from all companies related to fossil fuels. "We are quite convinced that if [John D. Rockefeller] were alive today, as an astute businessman looking out to the future, he would be moving out of fossil fuels and investing in clean, renewable energy," explained fund president Stephen Heintz, who clearly knows something that the rest of us don't. Move all your money from oil to shotguns, people!
My real worry of our depletion of fossil fuels is that it's really gonna fuck up my gas huffing habit.

— Matt_Dwyer (@Matt_Dwyer) December 8, 2012

3. Paula Deen Brings Her Enormous, Terrifying Smile Back To 'The Today Show'
Celebrity chef Paula Deen hauled her oppressively large and thoroughly unconvincing smile onto the Today Show today, just a little more than a year after she last spoke with the show's host Matt Lauer about the bigotry transgressions that nearly derailed her life's work giving obese people heart diseases. Speaking of that appearance, she said, "That was a woman in trauma, I would say in shock, trying to understand what happened. And you know the cold, hard fact, Matt is, I probably should not have been here. I probably should have been at home, maybe even under the care of a doctor."
I wonder if Paula Deen is super moist or crisp 'n flaky.

— Jocelyn Plums (@FilthyRichmond) April 11, 2014

4. Scientists Discover An Actual Crocoduck Just To Spite Kirk Cameron
It took them about seven years, but evolutionary scientists have finally managed to find the "crocoduck" that creationists Kirk Cameron and Ray Comfort infamously trotted out as evidence against evolution, based upon its apparent lack of existence. The newly discovered Spinosaurus was a 50-foot dinosaur that had features similar both both crocodiles and water fowl, making it an actual, real-life crocoduck. Just think of all those evolutionists who made fun of Cameron when he discussed this creature seven years ago, calling it absurd. They must feel pretty stupid now.  
It sure would be awkward if science figured out that Kirk Cameron was the missing link.

— Shawn Garrett (@ShawnGarrett) March 24, 2014

5. Pink Floyd To Release Their First Album Since Before You Were Allowed To Drink
Legendary psychedelic groove band Pink Floyd just released the cover art for The Endless River, the band's first album since 1994's The Division Bell. The image of a man steering a boat across a sea of clouds seems perfectly designed for dorm room walls all across the world.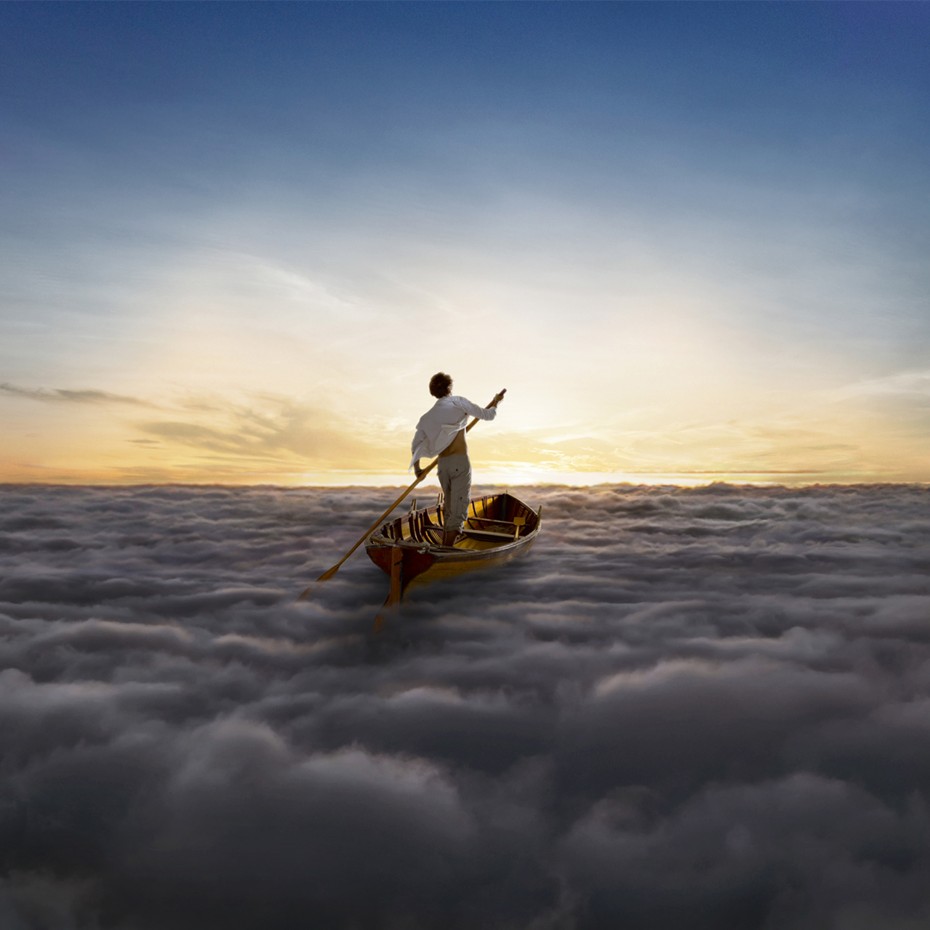 "Great news. There's a new Pink Floyd album coming out." -- the chairman of the Laser Pointer Manufacturers Association

— All Hail Jerry Renek (@jerryRenek) September 22, 2014

(by Dennis DiClaudio)