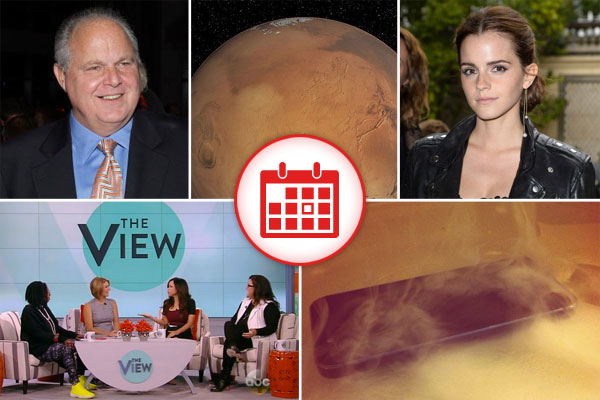 1. Fake Emma Watson Nude Website Somehow Part Of Brilliant Plan To Take Down 4chan
It turns out that the website EmmaYouAreNext.com—which was ostensibly threatening to release naked photos of Emma Watson in retaliation for her United Nations speech on feminism—was really just a hoax, perpetrated by a company that supposedly trying to get the 4chan website removed from the Internet. Good news for fans of not terrorizing women, bad news for fans of First Amendment rights.
4chan hacked Biden's computer and filled it with pics of spooky skeletons and now he's too afraid to log in

— Eli Yudin (@eliyudin) September 4, 2014

2. Waitress Gets Back At Rush Limbaugh For Giving Her $2,000 Tip By Donating It To Charity He'd Hate
A former Texas waitress recently revealed that she paid talk radio star Rush Limbaugh back for his disgusting generosity by getting him to inadvertently support abortion rights. After the conservative activist twice left Merritt Tierce $2,000 gratuities at the steak house where she was working, she took the money and gave "a sizable chunk" of it to to the Texas Equal Access Fund. "He's such an obvious target for any feminist or sane person. It was really bizarre to me that he gave me $2,000, and he's evil incarnate in some ways." He'll think twice before sharing his money with hardworking people again.
Today in 1983, Rush Limbaugh was bitten by a radioactive fucking loudmouth idiot, giving him all the powers of a fucking loudmouth idiot.

— Disalmanac (@Disalmanac) July 17, 2014

3. India One Step Closer To Filming Bollywood Musical On Surface Of Mars
A spacecraft launched by India successfully entered the orbit of the planet Mars today. They somehow managed to achieve this feat for only $74 million, which is less than the cost of the movie Gravity. Though, to be fair, their space program did not have to work George Clooney's fee into budget.
Maybe it's time to outsource space exploration to India? http://t.co/cc8GgHEBYa pic.twitter.com/v918ryyEu9

— Matt Yglesias (@mattyglesias) September 24, 2014

4. So, Apparently It's Now Necessary To Warn People Not To Microwave Their iPhones
After at least a few very gullible iPhone users fell for a 4chan hoax supposedly informing people that Apple's new io8 operating system allows people to recharge their phones by placing it in a working microwave—you should probably be told that you should not place your phone in a working microwave.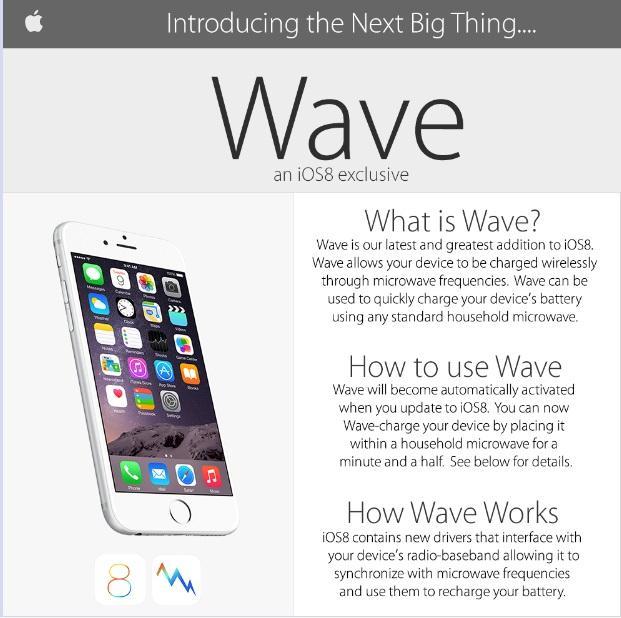 USE WAVE THEY SAID. IT'LL CHARGE YOUR IPHONE IN THE MICROWAVE THEY SAID.