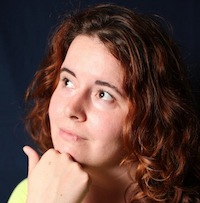 Filed by Aimee Lutkin

|

Nov 03, 2015 @ 5:25pm
Hurray for Margaret Thome Bekema, a 97-year-old woman who just received her high school diploma. It took a long time because Margaret had to drop out in 1932 to help care for her ailing mother and younger siblings. A distant relative, Sister Maureen Geary, was the one who put the wheels in motion to make Margaret's lifelong dream come true. She contacted Grand Rapids Catholic Central High in Michigan, where Margaret should have graduated in 1936. The current principal, Greg Deja, was happy to present her with an honorary diploma just a few days ago.